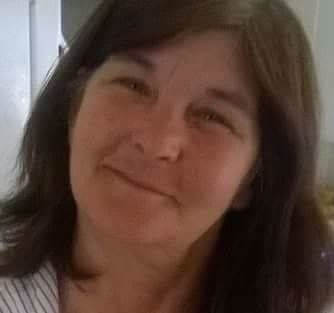 In Memory of
Debra Kay Noonan
1957 - 2017
Obituary of Debra Noonan
Her legacy... Debbie Kay Noonan was born on February 19th, 1957 in Yolo County California, to mother Kay Ellen Cossmann and father William Henry Scott. Debbie lost her battle to cancer on August 2, 2017 in Oroville, California surrounded with love. Throughout her 60 years Debbie was a devoted and loving mother to many, while raising 6 children of her own, and 1 of her grandchildren. She has lived in Oroville for the past 18 years. She worked for Butte County as a paraeducator before she began working on her Bachelor's Degree in Psychology in her early 50s and became a beloved social worker in Butte County 5 years ago. Debbie will be remembered for her sense of adventure and young, wild heart. She gave much of herself to help others. She was happiest in a loud room full of family and friends, or at the ocean with her toes in the sand. Those who loved her will reminisce about her selflessness and the laughter and love Debbie brought to all. All that knew her will miss her and cherish her memory forever.

Her family... Debbie is survived by her Kids: Christina Nunes, Tara Munsee, Jessica Noonan, Jaime Noonan, Bubba Munsee, Marcus Munsee, and Christopher Munsee. Her Grandchildren: Marcus Jr, Brendan, Hailey, Amanda, Kyle, & Zachary. Her Siblings: Walter Cotton and Terilynn Jackson.

Her farewell service... A celebration of Debbie's life will be held on Saturday August 12, 2017 at 1:00 PM at Ramsey Funeral Home at 1175 Robinson St, Oroville, California. Debbie will be cremated and her ashes will be scattered by her loved ones at the location of her last family vacation with her children, in Fort Bragg, California, where she was always at peace.
Arrangements are entrusted to Ramsey Funeral Home 530-534-3877.
Ramsey Funeral Home

1175 Robinson St.
Oroville, CA
95965
Tel (530) 534-3877
Fax (530) 534-6238
FD-1578

Oroville Funeral Home

1454 Montgomery St.
Oroville, CA
95965
Tel (530) 533-0323
Fax (530) 533-0822
FD-464

Gridley-Block Funeral Chapel
679 Ohio St.
Gridley, CA
95948
Tel (530) 846-2138
Fax (530) 846-2897
​FD-867

About Us
At Ramsey Funeral Homes, our focus is to help the living successfully navigate the Acute Loss Period, the crucial time between the event of death and the onset of grief.

---