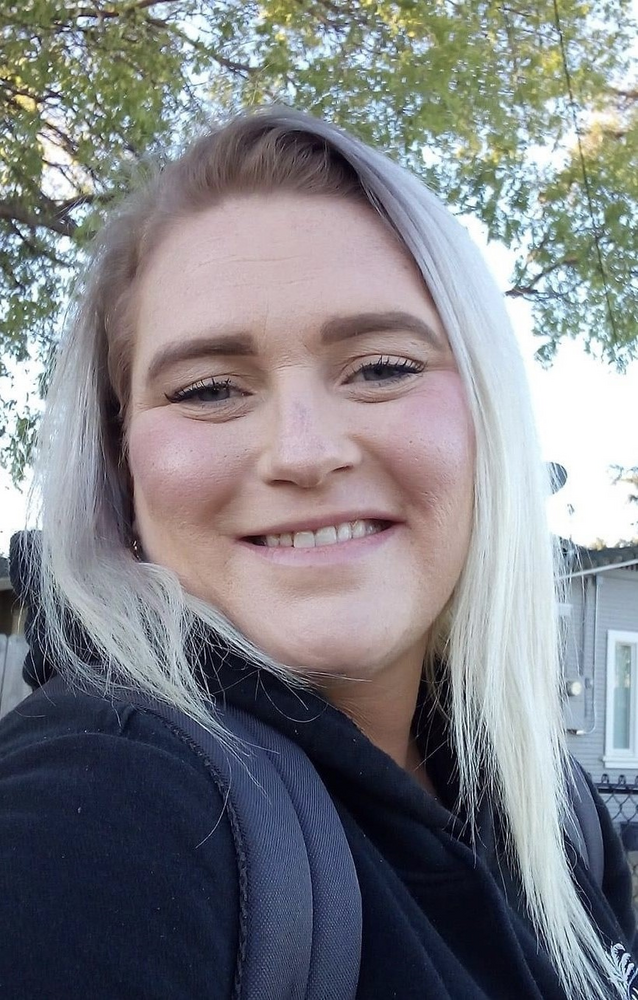 Obituary of Brooke Ann Grace Myers
It is with profound sorrow that we announce the unexpected passing of our beloved Brooke Myers, who left this world on November 19, 2023. Her departure has left an unfillable void in our lives, and the loss of such a cherished soul is unfathomable. Brooke was a beacon of love and strength in our family.
Brooke was born on February 8, 1989, bringing immeasurable joy and love into our lives from her first breath. Her gentle spirit, unwavering kindness, and boundless love touched the hearts of everyone around her. She held a unique place in the hearts of her parents, James Myers and Tamara Behr, and her bonus dad, Rick Myrick, each of who cherished her in their own special way.
As the beloved and resilient firstborn, Brooke shared a tightly woven bond with her mother, one that weathered the challenges unique to being the eldest. Tamara wasn't just Brooke's mom, but an ally, navigating the complexities that often come with being the first in line. From the start, theirs was a relationship fortified by the deepest love and understanding. Together, they laughed through triumphs, weathered storms, and found solace in each other's company.
Brooke's relationship with her bonus dad, Rick Myrick, reflected incredible mutual love and a bond that would not be broken. He wasn't just a stepfather; he was a pillar of support, a mentor, and an amazing source of encouragement for her. Rick brought a unique depth and richness to her world as he offered guidance, wisdom, and a steadfast hand through life's various journeys. Their connection was a testament to the power of blended families—a relationship built on trust, shared experiences, and the genuine affection they shared. Rick's influence on Brooke's life was unmatched, leaving behind treasured memories that will forever stand as a tribute to their strong bond.
Brooke is survived by her cherished siblings, James Myers; Morgan Myers; Megan Myers; John Myers; Tylor Myrick, and Victor Rivera. As the eldest among them, she not only led by example but also served as a trailblazer, fearlessly embracing new experiences. Her siblings looked up to her, knowing she was the first to dive into uncharted territories and set a precedent for courage and determination. Brooke's role as the eldest sister was distinguished by the strongest of love and a bond that even death will not dissipate – it will transcend time and continue to proliferate despite her absence on earth.
Brooke was especially close to her nieces and nephew: Joshua Becker, Jordan Rich, Evalyn Caudillo, and Isaiah Mellow. Their moments together were filled with laughter, adventures, and heartfelt conversations. More than just an aunt; she understood them individually. Joshua gained and grew from her guidance as well as learning that Auntie Brooke provides the best drinks for football practice; Jordan loved his Facetime calls with Auntie and goofy pictures of himself with her; Evalyn was inspired by Auntie's makeup and hair skills, and Isaiah learned invaluable life lessons. Their time with Brooke was marked by warmth, understanding, and an abundance of love, creating memories that will forever be cherished.
The sudden and unexpected departure of Brooke sent shockwaves through her extended family, friends, and all who were privileged to be part of her life's tapestry. Her absence has left an undeniable void, a palpable absence of her gentle wisdom, seemingly endless love, and nurturing spirit. Brooke had an innate ability to touch lives in profound ways, leaving an imprint of kindness and compassion wherever she went. Her guidance, rooted in genuine care, resonated deeply with those fortunate enough to cross paths with her. Her impact transcends mere moments; it's woven into the fabric of countless lives, a testament to the depth of her character and the sincerity of her heart. Her absence will be keenly felt, yet her legacy of love and warmth will continue to reverberate in the hearts of those she touched.
Please join us in commemorating Brooke's life beginning at 11:00am, Saturday, December 16, at 1293 Losser Ave, Gridley. Your presence would mean the world to us, and if you're inclined, please consider bringing a dish to share. Your support and companionship during this time are deeply appreciated.
Though no longer with us, Brooke will forever remain alive in our hearts. Her memory will guide us in aspiring to match the love and kindness she shared with everyone she touched.
Arrangements entrusted to Ramsey Funeral Home. (530) 534-3877
Memorial Service
11:00 am
Saturday, December 16, 2023
Family residence
1293 Losser Ave
Gridley, California, United States
Share Your Memory of
Brooke
Ramsey Funeral Home

1175 Robinson St.
Oroville, CA
95965
Tel (530) 534-3877
Fax (530) 534-6238
FD-1578

Oroville Funeral Home

1454 Montgomery St.
Oroville, CA
95965
Tel (530) 533-0323
Fax (530) 533-0822
FD-464

Gridley-Block Funeral Chapel
679 Ohio St.
Gridley, CA
95948
Tel (530) 846-2138
Fax (530) 846-2897
​FD-867

About Us
At Ramsey Funeral Homes, our focus is to help the living successfully navigate the Acute Loss Period, the crucial time between the event of death and the onset of grief.

---