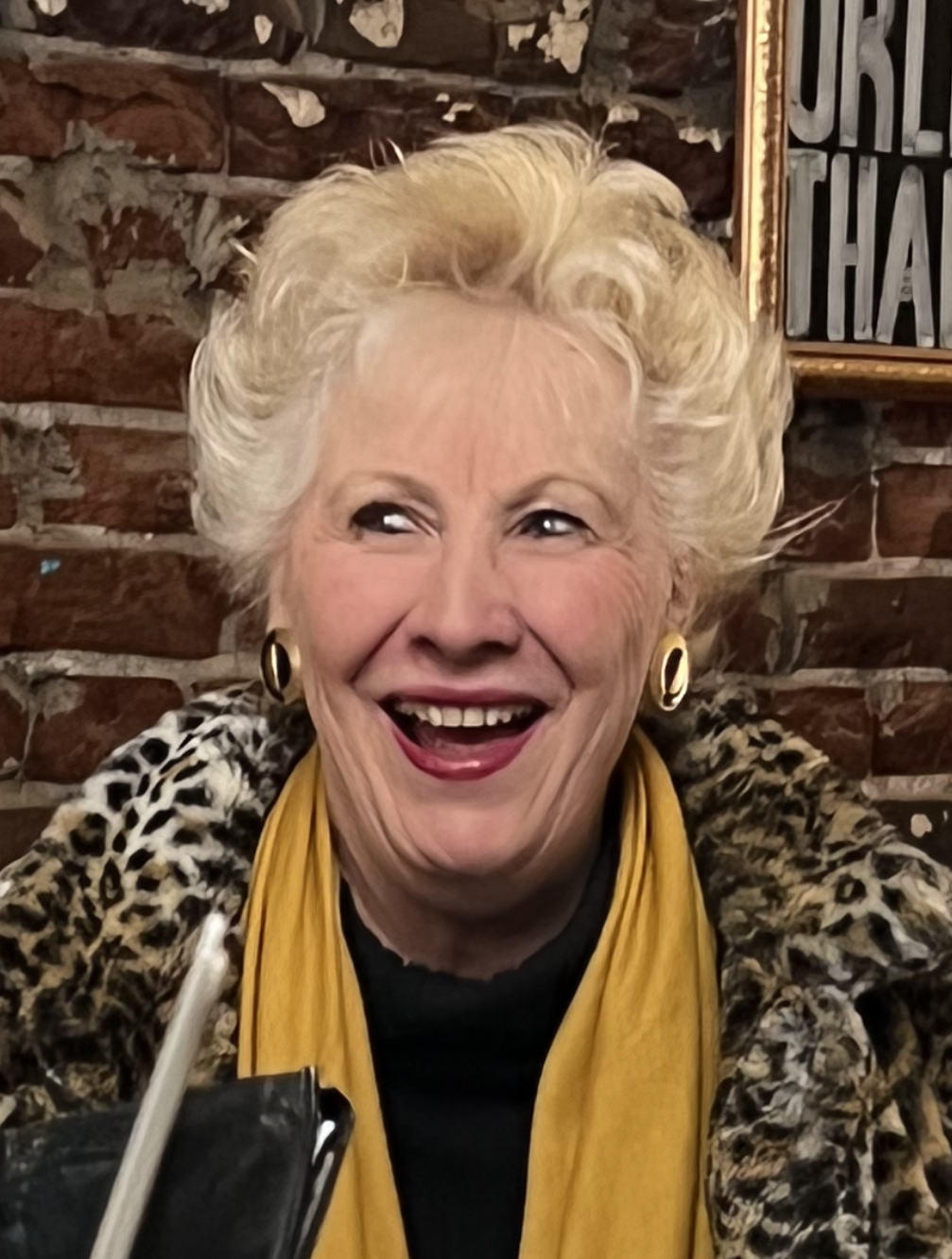 Obituary of Alberta Guiver Tracy
Alberta Pierre Guiver Tracy, 84, born July 30th, 1939 and passed away August 17th, 2023. The Lady of Butte County Alberta Tracy operated the Oroville Christian Science reading room on Bird Street for many decades. She was past president and served actively on the Oroville Republican women's group. Gave countless hours to the Butte county historical society.
She leaves behind four of her five children, Melody Guiver, Hope Callahan, her husband Scott and their daughters Brook and Bridget, Jenny and Jade Kirkland, Daughter Kennedy and son Asher, Amy Guiver and her son Jack. Her siblings; Trilly Homen, Sylvia Wilson, Teresa Trunnell, Henry Young. She was preceded in death by her son, Bruce Guiver and her brother, Thomas Young. Alberta had so many dear friends that will greatly miss her. Alberta's warm smile will be missed by all.
In lieu of flowers please send a donation to the Ehmann Home Butte County Historical Society's headquarters in Alberta's name. Specifically to the Ehmann Home restoration and maintenance project. The Ehmann Home was very dear to Alberta. Butte County Historical Society PO Box 2195 Oroville, Ca 95965.
Arrangements are entrusted to Ramsey Funeral Home. (530) 534-3877
*********************************************FROM THE OROVILLE MERCURY NEWSPAPER ARTILCE IN 9/1/23 PAPER***************************************
OROVILLE — Through her portrayals of local notable figures, Alberta Guiver Tracy, known as "The Lady of Butte County," was the living embodiment of local history for more than 40 years.
"She was the epitome of someone who could make history interesting and entertaining," said Nancy Brower, Butte County Historical Society board member. "Through her impersonations and incredible period costumes she brought history to life. Hundreds, if not thousands, of people knew her as The Lady of Butte County. That's who she was."
Born on July 30, 1939 in Los Angeles, Tracy died Aug. 16 in Oroville, joining in death the many historic figures she characterized in life.
The persona of The Lady of Butte County manifested itself in her characterizations of women from the county's history. Among the women of yesteryear included in her repertoire were Amy Morrison, a stage coach driver from Cherokee; the Ehmann family maid; Susie McDanel, a teen who was murdered in Cherokee by a thwarted suiter as she was walking home from a dance; and, Thankful Lewis, the daughter of a pioneer family who was kidnapped and raised by a local group of Maidu.
"Her presentation of Thankful was amazing," said Danny Ballard, a close friend and local historian. "She portrayed all of her characters in the first person so when she was Thankful, she'd actually break into tears every time like it was something she lived through."
The Lady of Butte County regaled audiences from school children to seniors with her performances at local clubs, festivals, parades, historical events, museums and schools.
Tracy conceived The Lady of Butte County and portraying historical figures while she was a student in Butte County history classes taught by local historian Jim Lenhoff at Oroville Adult School. Due to their common interests, Tracy and Lenhoff became good friends collaborating on many events including the annual Admissions Day Liberty Pole Ceremony and historic walking tours downtown.
"She was a precious friend for many years and always had a positive outlook on life. It was a joy to work with her in various clubs. Dressed as Hedda Hopper, she hosted Perry Mason Days at the State Theatre to a packed audience," recalled Lenhoff. "We enjoyed her sense of humor as Earl Stanley Gardner 'called' her and they chatted for the audience." It's Tracy who can be credited and thanked for starting many local traditions including Perry Mason Days, Admissions Day at the Liberty Pole, Ripe Olive Day, the Olive Festival and the Polar Bear Plunge, said Brower.
"I knew Alberta all of my life. She always brought a sparkle and smile to everyone around her. I especially enjoyed her hosting the annual Polar Bear Plunge on New Year's Day at Bedrock Park dressed in a vintage red and white striped bathing suit and bonnet," said Kay Castro, Lenhoff's daughter. "Her sense of community was unsurpassed. I especially remember her dressing as Lady Liberty at patriotic events. She had quite a lovely voice singing, "I Love You, California," inspiring us not to just remember history, but transporting us back in time to experience it."
In addition to her volunteer work as The Lady of Butte County, Tracy also contributed her time and talents to the Butte County Historical Society, serving two terms as board president, and served as the museum director for the Ehmann Home Museum from the day it opened in 1981 until late 2022 when health issues precluded her from continuing to serve in that position. She was also active in the Oroville Heritage Council, Republican Women of Oroville and the Christian Science Church.
While many will remember her as The Lady of Butte County, Lori Pierce, a downtown business owner, remembers Tracy, who she met in 1996, as her "best friend." The two bonded over their common love of local history and the community. It was Tracy who helped Pierce bring a monthly series called "History Talks" to Mug Shots Coffee House in 2015.
"I just loved her so much. I really miss her," said Pierce. "My husband, Sean, used to say that Alberta didn't do everything she did – all the volunteering, the preparation of all her characters and the events she helped create and supported — for herself. She did it for the enjoyment of everyone else. She was never selfish. She was always giving."
Tracy was preceded in death by her first husband, Russell Guiver in 1994 and their son Bruce Russell Guiver in 2020. Her second husband, David Tracy, also preceded her in death in 2015, three years prior to her losing their Paradise home in the Camp Fire. She is survived by six children.
A memorial party in Tracy's honor will be held at the old Gray Nurse Hardware Store, 1359 Huntoon St., from 10 a.m. to noon on Saturday September 9, 2023.
Share Your Memory of
Alberta
Ramsey Funeral Home

1175 Robinson St.
Oroville, CA
95965
Tel (530) 534-3877
Fax (530) 534-6238
FD-1578

Oroville Funeral Home

1454 Montgomery St.
Oroville, CA
95965
Tel (530) 533-0323
Fax (530) 533-0822
FD-464

Gridley-Block Funeral Chapel
679 Ohio St.
Gridley, CA
95948
Tel (530) 846-2138
Fax (530) 846-2897
​FD-867

About Us
At Ramsey Funeral Homes, our focus is to help the living successfully navigate the Acute Loss Period, the crucial time between the event of death and the onset of grief.

---