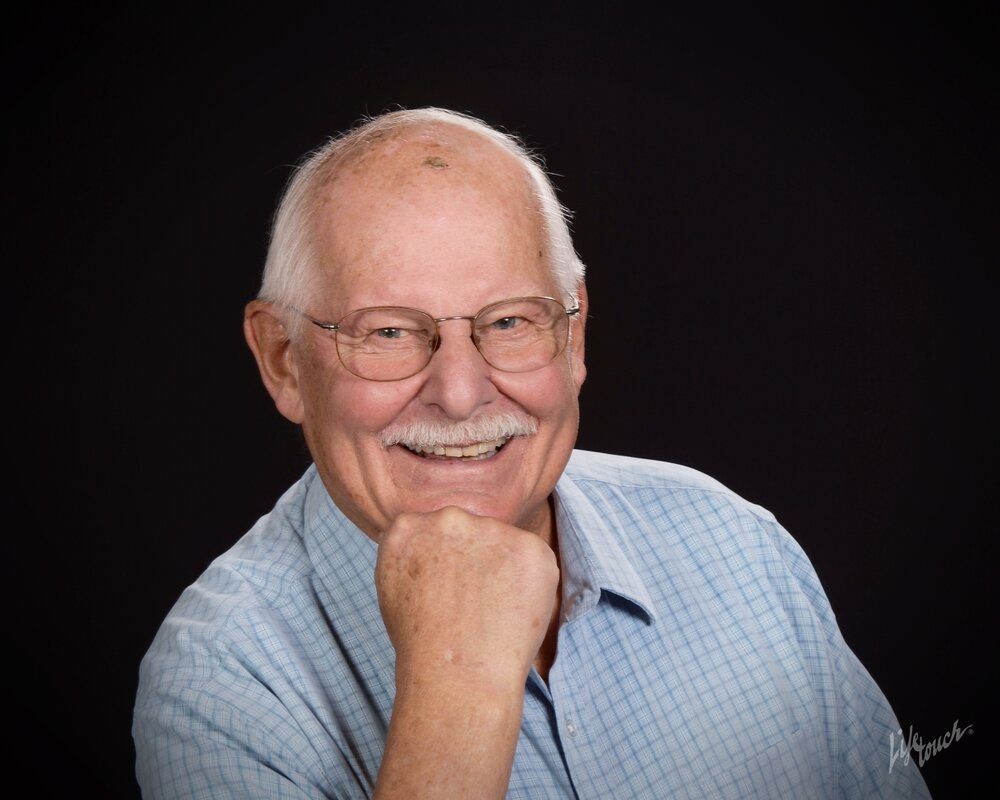 Obituary of James Edwin Morrell

It is with great sadness that we announce the passing of James Edwin "Jim" Morrell. Jim, a native of Corona, California, entered this world on September 19, 1935, and passed on July 8, 2023, near his home in Oroville, California. Though he spent the last decades of his life working and then retiring far from it, Jim always valued and cherished his first home of 38 years in Corona.

Many treasured family members and loyal friends will be unable to fill the void left in their lives by Jim's passing, especially his beloved immediate family. Just this past May, Jim celebrated his 65th wedding anniversary with his high school sweetheart and wife, Marsha. He is survived by his daughters, Pamela Morrell of Merida, Mexico, Sheryl Morrell of Chico, Janice Bielman (David) of Riverside, and Linda Morrell of Chico, ten grandchildren, and several great-grandchildren. He was preceded in death by his parents, Frank J. and Allie Belle Morrell, and brother, Robert G. "Bob" Morrell.

Both of Jim's parents were members of prominent Corona families. His father, Frank, founded the Mava Ice Cream Co. stores, which are still fondly recalled by old-time citizens. Jim's mother, Allie Belle, was of the Sparkman family, some of whose members operated a Studebaker dealership in Corona, among other local ventures. Jim grew up surrounded by grandparents, aunts, uncles, and cousins. Family outings and adventures were a regular part of his life. Jim's growing-up years were grounded in small-town values. In childhood, he developed friendships that would continue throughout his life. Jim loved to tell stories about those years and their almost idyllic lifestyle. He would recall that in junior high he was one of a group of boys that owned a scooter. Jim would always laugh recalling that he was the last person in Riverside County to receive a California driver's license as a fourteen-year-old, just before the law changed to sixteen. He always would say that his best time was his high school years.

Speaking with Jim, you knew that the scooter or anything he ever owned, was not simply handed to him, he worked for it. As stated, the Morrells owned Mava Ice Cream and the entire family worked toward making it a success. By working at the Mava, Jim could support himself, including paying for his education at the University of Southern California and earning a degree in Industrial Engineering. Jim took great pride in anything he did, whether it was school, work, or hobbies.

Local historians have depended on Jim to provide details of the "Circle City." He was a valuable resource, generous with information and insight about an era whose participants are almost gone. He remembered details of the past, such as being at the Mava when hearing about the attack on Pearl Harbor. He would say that as a child during that time, he found the War years exciting, with soldiers, sailors, and tanks all populating the streets of Corona. He could provide "names behind the headlines" of long-forgotten local news stories. A few months after graduating from USC, he and Marsha married. Like all men during that era, he still owed an obligation to Uncle Sam. About a month after taking his wedding vows, Jim joined the National Guard and left for a six-month tour of duty. He was assigned to serve inside a 50-ton tank which at different times allowed him to experience both frostbite and stifling temperatures that could exceed 140 degrees. He would ultimately achieve the rank of Staff Sergeant. Jim was a very patriotic American and loved our country. While willing, he was always grateful that his Guard unit, during this time after Korea and before the escalation of Vietnam, was not called to combat duty.

With a new wife, a college degree, and completed military service, Jim was hired by Johns-Manville Fiberglass in Corona. He established a successful career while he and Marsha added a cherished daughter to their family every few years, enhancing their beautiful lives. In 1973, Jim's hard work at Johns-Manville was rewarded with a promotion and the opportunity to open a brand-new plant in Willows, California. Though it meant leaving their hometown, family, and friends, they were excited and thrived in their new home. These were happy times for Jim and the family, as the girls grew, matured, and left home.

During the rest of his working career, Jim changed companies and the family changed cities several times. Wherever he lived, Jim always considered himself a Coronan and never lost the fondness that he held for his hometown and the friends that he made. Jim and Marsha retired in Oroville, California. It was their home base as they continued to travel and enjoy their golden years. Jim left behind much of himself, through his willingness to share his vast knowledge on a variety of topics. You did not leave a conversation with Jim without learning something useful. A family man, friend, and proud American, he will be missed dearly.

Services were held in Oroville, CA at the Trinity Presbyterian Church on August 26, 2023
Donations in Jim's memory may be made to:
The Corona Historic Preservation Society at https://www.corona-history.org/
OR
the Wounded Warrior Project at https://www.woundedwarriorproject.org/
Share Your Memory of
James
Ramsey Funeral Home

1175 Robinson St.
Oroville, CA
95965
Tel (530) 534-3877
Fax (530) 534-6238
FD-1578

Oroville Funeral Home

1454 Montgomery St.
Oroville, CA
95965
Tel (530) 533-0323
Fax (530) 533-0822
FD-464

Gridley-Block Funeral Chapel
679 Ohio St.
Gridley, CA
95948
Tel (530) 846-2138
Fax (530) 846-2897
​FD-867

About Us
At Ramsey Funeral Homes, our focus is to help the living successfully navigate the Acute Loss Period, the crucial time between the event of death and the onset of grief.

---