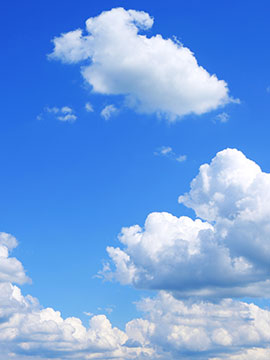 Obituary of Ger Vang
We are heartbroken to announce the death of our father, Ger Vang. He was born on March 3, 1964, and passed away at the age of 59 on Friday June 2, 2023, surrounded by family. Our father was a family man and an active community leader.
Ger Vang, born on March 3, 1964, in Long Xai, Xieng Khouang Province, Laos faced the challenges of communism after completing fifth grade in 1975. At the age of nine, he sought refuge in the Laotian jungle to protect his sister-in=law and baby nephew while his brother safeguarded refugees at the frontline. In 1979 Ger reunited with his brother, Thai Vang's family, his sister's family and the other relatives, embarking on a treacherous trek through the Laotian jungle to reach the Thai border. They swam across the Mekong River into Thailand, and were sheltered in Vinai Refugee Camp. Ger continued his education there, completing his studies in 1984.
Subsequently, he took on the roles of translator and interpreter working along side Wendy Walker for Catholic Organization for Emergency Relief and Refugees (COERR). Additionally, Ger served as a teacher for Hmong refugees at Vinai. In 1986, while involved in the research for the book "Tragic Mountains: The Hmong, the Americans and the Secret War for Laos", Ger provided valuable assistance to Dr. Jane Hamilton-Merritt. He also served as an interpreter, helping gather Hmong stories and testimonies from residents of Vinai for Dr. Jane's research.
In December of 1986, Ger married his wife, Youa Yang, and they were included in his in-law's family's case for resettlement to the United States. The arrived in the US in 1987, with Ger initially settling in St. Paul, Minnesota, before eventually moving to San Diego, California. Shortly after he relocated to Fresno, to live with his cousin, Joua Fong Vang, and other relatives. In 1988 Ger's brother and his family also arrived in the US, choosing to settle in Oroville; where in 1989 Ger moved his wife and daughter to be reunited with his bother Thai.
Recognizing the significance of education, Ger embarked on obtaining his GED through Oroville Adult School. Building on this foundation, he pursued further studies at Butte Community College, earning an Associate Degree. He then transferred to Chico State University, to obtain a Bachelor's Degree, graduating in 1994. While pursuing his education, Ger worked part-time for Oroville School districts.
Ger began his career with the Community Action Agency in the Head Start Program. Despite juggling work and family responsibilities, Ger continued his education journey, and obtained his Mater's Degree from Chico State University in 2002.
In 2007, Ger transitioned to a new role as the CEO of Lao Family Community of Stockton, which prompted his relocation to San Joaquin County. In this position he demonstrated his commitment to fostering community collaboration and establishing partnerships with local agencies and governmental departments. Unfortunately, due to his health reasons, he made the difficult decision to resign this position in 2018.
Throughout his time in the US, Ger played a pioneering role in bridging gaps and breaking barriers between the Southeast Asian community and the local mainstream community. He actively participated in and served as a board member of the newly established non-profit agency, Southeast Asian American Partnership in Butte County. Additionally, Ger founded the radio program "Hmong New Life" on the local community radio station KZFR in Chico. This program aimed to provide news, community awareness and education to the Hmong communities spanning from Sacramento to Redding.
Ger dedicated his time as a volunteer to establish the Hmong Cultural Heritage Organization, working closely with local Hmong community members to preserve Hmong heritage and history. He also played a pivotal role in forming one of the first Hmong dance groups in the Oroville area. When the Lao Veterans of America was incorporated in the 1990s, he played a key role in shaping the organization. In the early 2000s, he actively participated in founding the Fact-Finding Commission into Laos, a humanitarian effort to raise awareness and address the ongoing genocide against veterans of the US Secret War in Laos and their families who were trapped in the jungles of northern Laos. Ger traveled to Southeast Asia for firsthand research and later advocated for awareness and support from the US government and the international community, including the United Nations in New York.
He was also a board member for various agencies throughout Butte County and collaborated closely with African-American and Latino leaders to establish the Southside Community Center in Oroville. He remained devoted to community service until his illness became severe.
Despite his declining health, Ger made his final volunteer effort as the Director of Lao Veterans of America Northern California Chapter until the day he passed away.
On June 2, 2023, Ger Vang took his final breath in Oroville, California, due to health complications. He is survived by his wife, Youa Yang, 7 children and 24 grandchildren.
We invite our family, friends, and community members to pay their last respect to him at his Memorial Service beginning on Saturday July 8, 2023, and ending on Sunday July 9, 2023; it will be held at the South Side Community Center, 2959 Lower Wyandotte Rd, in Oroville California. A Graveside service will be held on Monday July 10, 2023, at 12:30 PM, at Memorial Park Cemetery in Oroville, California.
Arrangements are entrusted to Ramsey Funeral Home 530-534-3877.
Hmong Service
8:00 am - 12:30 pm
Saturday, July 8, 2023
Southside Community Center
2959 Lower Wyandotte Rd
Oroville, California, United States
Ramsey Funeral Home

1175 Robinson St.
Oroville, CA
95965
Tel (530) 534-3877
Fax (530) 534-6238
FD-1578

Oroville Funeral Home

1454 Montgomery St.
Oroville, CA
95965
Tel (530) 533-0323
Fax (530) 533-0822
FD-464

Gridley-Block Funeral Chapel
679 Ohio St.
Gridley, CA
95948
Tel (530) 846-2138
Fax (530) 846-2897
​FD-867

About Us
At Ramsey Funeral Homes, our focus is to help the living successfully navigate the Acute Loss Period, the crucial time between the event of death and the onset of grief.

---