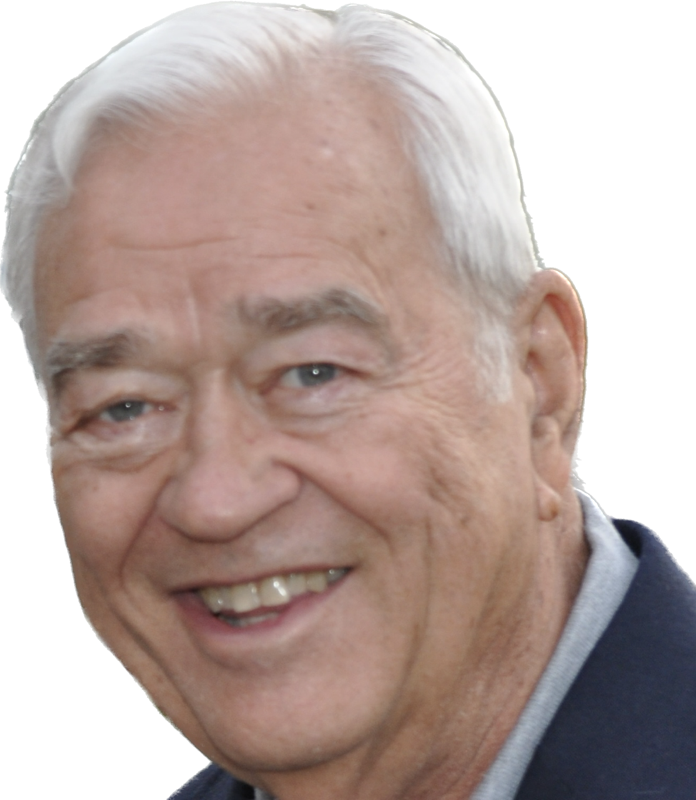 Obituary of William Chester Hobart
In Loving Memory of William (Bill) Hobart
William (Bill) Hobart, a beloved member of our family, was born in 1932 to Glenn and Mabel Hobart in Medford, Massachusetts. As the youngest of 10 children, he grew up during the challenging times of the Great Depression and World War II. Despite the hardships, Bill's determination and strong work ethic shone through as he tirelessly supported his family. From shining shoes and caddying for golfers to catching lobsters in Maine during the summers and working in the mailroom, Bill did everything he could to contribute.
In 1950, immediately after completing high school, Bill enlisted in the Air Force, embarking on a remarkable journey of service. For 21 years, he dedicated himself to his country, serving both overseas in Germany, France, and the Philippines, and stateside in Florida, New Hampshire, New Mexico, and California. Throughout his career, Bill primarily served as a management analyst and achieved the rank of Senior Master Sergeant. His commitment to personal growth led him to earn a Bachelor of Arts degree in financial administration from Chapman College.
Upon retiring from the Air Force, Bill embarked on a second career with the Federal Bureau of Prisons, where he excelled as a business manager for the federal prison in Pleasanton, California. It was during his third career, spanning 15 years, that Bill found his greatest fulfillment. He devoted himself to helping veterans articulate their disability claims, ensuring their voices were heard and their needs met by the Department of Veterans Affairs. His selfless service earned him the gratitude and admiration of countless disabled veterans.
Bill is survived by his loving wife of 31 years, Gail Hobart, and his three children: William Hobart, Jr., Jeannette Malik, and James Hobart. Additionally, he is survived by his three step-children: John Weiss, Dan Weiss, and Chris Weiss. His first wife, Jeannette Hobart, who shared almost 38 years of marriage with him, preceded him in passing in 1990. Bill's legacy lives on through his 14 grandchildren and 12 great-grandchildren.
His children cherish the memories of a devoted father who tirelessly provided for his family, ensuring they never experienced the hardships he faced during his childhood. Whether he was pursuing his degree or working a second job in the evenings, Bill ensured that his loved ones had every opportunity to pursue their passions and enjoy extracurricular activities.
Bill's warm heart and sociable nature led him to forge many friendships through the Chico Elks Club. He and Gail delighted in their adventures with their RV group, exploring the beauty of California and the Southwest. Summers were spent escaping to Oregon, Washington, and Idaho, creating lasting memories. In his later years, Bill found immense joy attending courses offered by the Osher Lifelong Learning Institute and keeping active at the gym with his best friend, Dick Cary.
On May 16, 2023, we said goodbye to Bill, and his absence leaves an indescribable void in our lives. His family and friends will forever cherish the time spent with him, the lessons learned, and the love he bestowed upon us. Bill's unwavering dedication to his loved ones, his country, and his fellow veterans leaves an enduring legacy of compassion, resilience, and service. He will be greatly missed, but his spirit will forever reside in our hearts.
A Memorial Tree was planted for William
We are deeply sorry for your loss ~ the staff at Oroville Funeral Home
Share Your Memory of
William
Ramsey Funeral Home

1175 Robinson St.
Oroville, CA
95965
Tel (530) 534-3877
Fax (530) 534-6238
FD-1578

Oroville Funeral Home

1454 Montgomery St.
Oroville, CA
95965
Tel (530) 533-0323
Fax (530) 533-0822
FD-464

Gridley-Block Funeral Chapel
679 Ohio St.
Gridley, CA
95948
Tel (530) 846-2138
Fax (530) 846-2897
​FD-867

About Us
At Ramsey Funeral Homes, our focus is to help the living successfully navigate the Acute Loss Period, the crucial time between the event of death and the onset of grief.

---