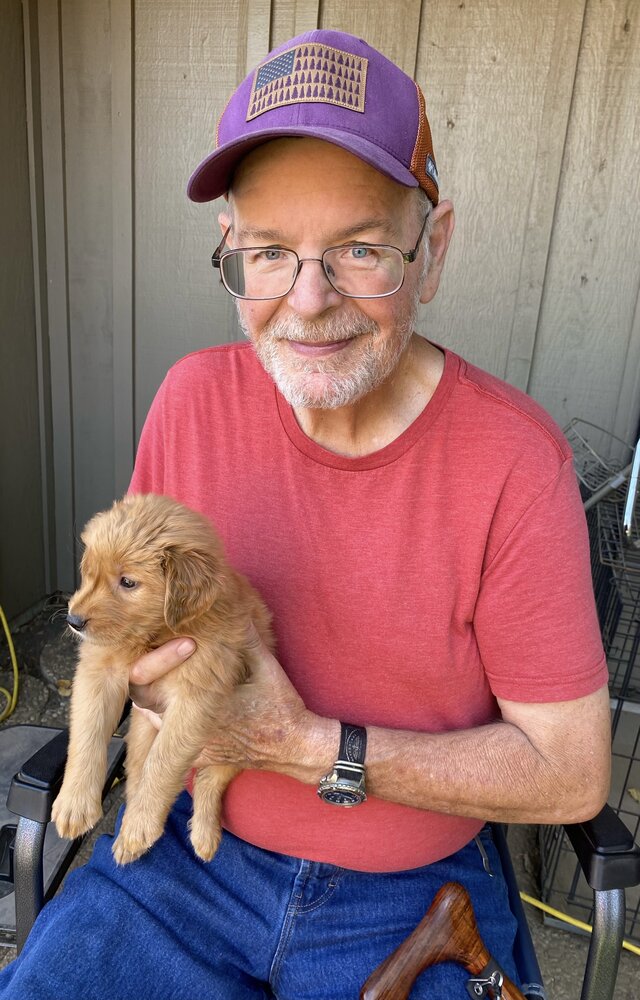 Obituary of Kenneth Ray Hancock
In Loving Memory of Kenneth Ray Hancock
With hearts filled with both sorrow and gratitude we announce the passing of our dear patriarch, Kenneth Ray Hancock. Ken was born on December 11, 1952 in Kansas City, Missouri. Ken passed away on April 29, 2023 in Chico, California surrounded by his loved ones. While we mourn Ken's passing, we choose to remember him as a source of inspiration, joy, and unwavering love that touched the lives of all who knew him. After serving as a skyhook medic in the Vietnam War, Ken completed his service in 1974 as a Sergeant and Radiologic Technologist in the United States Air Force. Ken went on to co-found the company North Valley Portable X-Ray in 1988 with his loving wife Sue Hancock, which is still operating today.
Ken was a pillar of strength, compassion and wisdom. Before all else, he was a loving son, husband, father and grandfather. Ken's greatest joy was watching his kids and grandkids grow up in California and Texas. If he couldn't visit in person, he would frequently call his four children for an update on life, grandkids and grand-dogs. In his free time, Ken found solace in simple pleasures such as drinking vanilla milkshakes and lemonade, snuggling his precious golden retrievers, and watching spaghetti westerns. He was also an avid collector of tractors and guns and was a skilled photographer, diver, marksman, and gift-giver.
Ken is survived by his wife Susan Hancock of Durham, California; his mother Mary Hancock; his sister Sandee Hancock; his children Michelle Smith, Katie Davin, Jennifer Levine, and James Hancock; his grandchildren Odin Smith, Kenny Smith, Brandon Smith, Heaven Higinio, Cole Davin, Kya Higinio, and Helen Hancock; his golden retrievers Blossom and Honey; along with lots of family and friends. He is preceded in death by his father James Hancock.
With Ken's departure, a void has been left in our lives that can never be filled. However, we find comfort in the memories we shared, the lessons we learned, and the love that will forever reside in our hearts.In honor of Ken's memory, we invite family, friends, and all whose lives he touched to join us in a celebration of his life Memorial Service on Saturday, June 3, 2023 at 11:00am at Durham Veteran's Memorial Hall 9319 Midway, Durham, CA 95938, (530) 894-7605.
Together, let us share stories, laughter, and tears as we pay tribute to a beloved man who Impacted us all.
Arrangements entrusted to Ramsey Funeral Homes 530-534-3877
Share Your Memory of
Kenneth
Ramsey Funeral Home

1175 Robinson St.
Oroville, CA
95965
Tel (530) 534-3877
Fax (530) 534-6238
FD-1578

Oroville Funeral Home

1454 Montgomery St.
Oroville, CA
95965
Tel (530) 533-0323
Fax (530) 533-0822
FD-464

Gridley-Block Funeral Chapel
679 Ohio St.
Gridley, CA
95948
Tel (530) 846-2138
Fax (530) 846-2897
​FD-867

About Us
At Ramsey Funeral Homes, our focus is to help the living successfully navigate the Acute Loss Period, the crucial time between the event of death and the onset of grief.

---