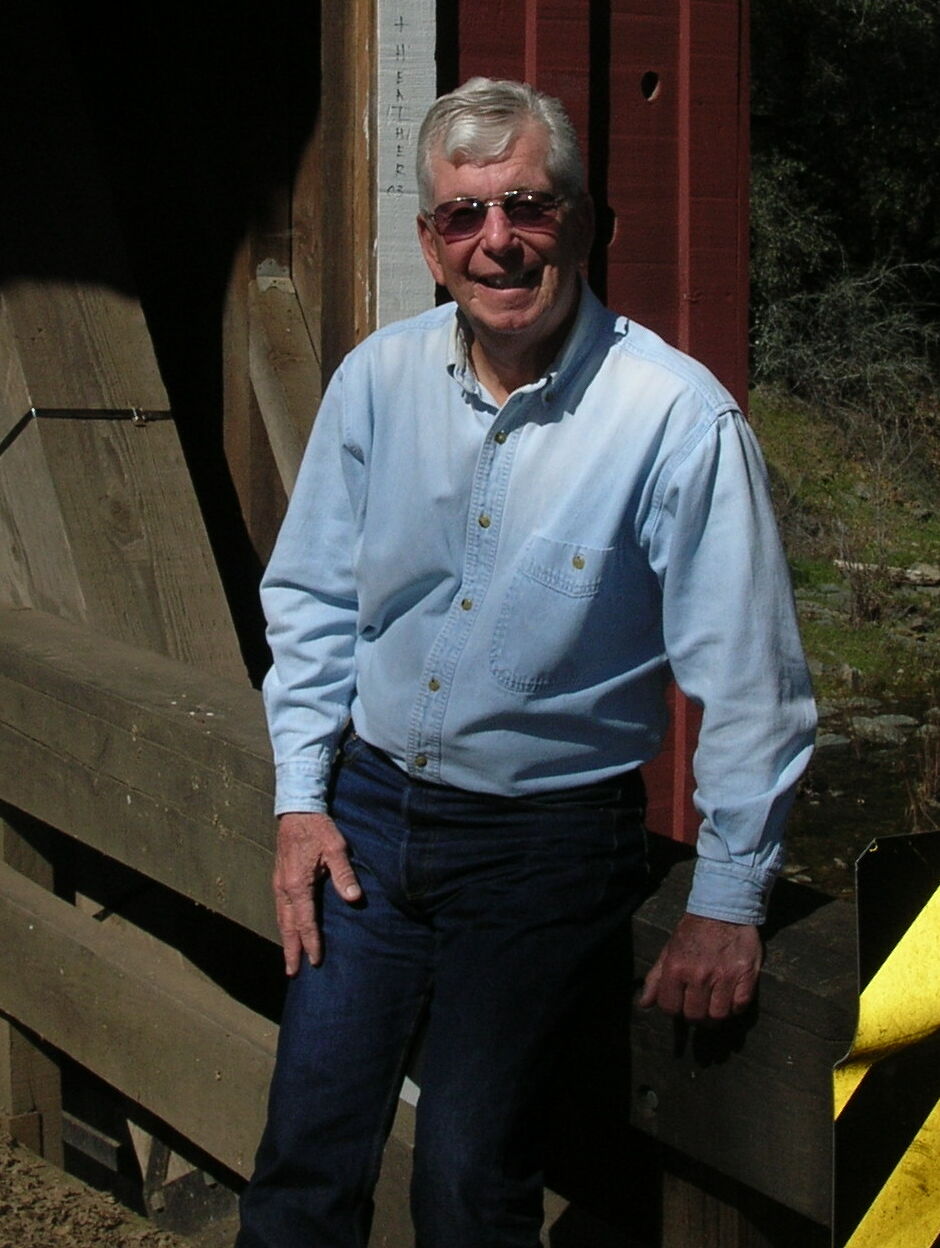 Obituary of Edward Samuel Smith
Edward Samuel Smith passed away peacefully early on Sunday, April 2, after a full day with his family gathered by his side. Ed was born on August 26, 1936, in Richmond, California to Oleta M. (Clarine) Smith and Bryant J. Smith. Ed grew up with a great love for hunting and fishing that was passed on from his uncles on the Clarine side and his father's Smith family, stemming from their lives prior to the Great Depression in Oxford, Nebraska, and Idabel, Oklahoma, respectively. This outdoor legacy, which was sparked by hunting white-fronted geese in his youth with his uncles in the barley fields of the west side of the Sacramento Valley, shaped his life in countless ways. Ed also developed a lifelong love of baseball by playing on the hardscrabble diamonds of his home in Richmond, California. He went on to play semi-professional baseball and became a devout fan of the San Francisco Giants, a passion he shared with his son, Stephen, and many other family members. He graduated from Richmond High School in 1954, studied wildlife management under Dr. Starker Leopold at the University of California-Berkley, and ultimately graduated from San Jose State University with a B.S. in Wildlife Management. Ed married Jeanette Marie (McGinnis) Smith in 1960 and they enjoyed many great outdoor experiences while raising their two sons, David and Stephen. Ed began an amazing 38-year career with the California Department of Fish and Game at the Mount Whitney Fish Hatchery in Independence, California. He subsequently played a key role in revolutionizing wetland habitat management as manager of the Mendota Wildlife Area at a time of epic northern pintail populations and waterfowl hunting.
In 1968, Ed made his first trek into Kennedy Lake in the Emigrant Wilderness, initiating a family tradition that involved hunting mule deer with his sons, brother-in-law, and a small circle of friends for over 35 years out of the same spot-pack camp in this magnificent alpine country. Ed's life was deeply enriched by Kennedy – the whitebark pines, lush willows, glacial lakes, talus slopes, ice-capped peaks – and the people that filled 175 days of his life the third week in September. In the prime of his life, his passion for hunting pheasants over his black Labradors on California's public wildlife areas and refuges was legendary. His love of pheasants spurred deep interest in pheasant habitat and led to many lasting professional wildlife management achievements. In 1980, Ed married Suzanne (Wilkerson) Smith and embarked upon 28 years of wonderful marriage. In his sixties, Ed remarkably began a whole new hunting tradition, spending two weeks each year with his son, David, hunting pheasants over their Labs in the Milk and Missouri River bottoms, chasing mule deer in the prairie breaks of eastern Montana, and once again hunting his beloved white-fronted geese in the grain fields of western Saskatchewan, Canada. Following Suzanne's passing, Ed met the final love of his life and was married to Cathy (Fawns) Smith on April 30, 2011. Upon meeting Cathy, Ed went through the classes and process of becoming Catholic, received all the sacraments, and enjoyed being a member of the Sacred Heart Gridley Community. Cathy brought great joy to his later years, and they had wonderful times in San Francisco watching the Giants, fishing the Umpqua River in Oregon, visiting family, and passing his hunting and fishing legacy down to his grandkids. Ed's final hunt, at 83 years old, was a spectacular white-fronted goose hunt with his 17-year-old granddaughter, Tara, near Kindersley, Saskatchewan.
Ed lived his life by a simple two-part ethos: 1) Follow your passion by doing what you love, and 2) do things that help people and make the world a better place. He was a true icon in wildlife management, hunting, and fishing circles and will be widely remembered for his endless enthusiasm and spirit, the likes of which we have never seen. His greatest legacy, though, was that he was a wonderful husband, father, grandfather, and friend that touched the lives of so many so deeply. Ed made us all better people and he had a great time on this Earth for nearly all his 86 years. Can't ask for anything more.
Ed was preceded in death by his parents, Bryant J. and Oleta M. Smith, and his second wife, Suzanne Smith. He is survived by his wife, Cathy Smith (Biggs, California); his son Stephen E. Smith, and wife Lydia (Roseville, California); his son W. David Smith and wife Linda (Missoula, Montana), and his grandchildren, Tara, Kyla, and Cole Smith (Missoula, Montana); his first wife, J. Marie Smith (Gridley, California); his stepchildren, Marc Fawns and wife Mallory (Woodland, California), Rebecca Justeson and husband Michael (Chico, California), Kimberly Wong and husband Toby (Oakland, California), and Michael Wilkerson and wife Kelly (Fresno, California); and his step grandchildren, Jason Wakefield and wife Jen and daughter McKenzie (Oakland, California), and Andrew Wakefield and his wife Julie (Ouray, Colorado), Hannah Romias and husband Jerron (Clovis, California).
A Memorial Mass will be held on Saturday, April 22, 2023, at 4:30pm at the Sacred Heart Catholic Church, 1560 Hazel St, Gridley, California. Celebration of Life to follow immediately after in the Church's Parish Hall.
Arrangements entrusted to Ramsey Funeral Home (530)534-3877.
Share Your Memory of
Edward
Ramsey Funeral Home

1175 Robinson St.
Oroville, CA
95965
Tel (530) 534-3877
Fax (530) 534-6238
FD-1578

Oroville Funeral Home

1454 Montgomery St.
Oroville, CA
95965
Tel (530) 533-0323
Fax (530) 533-0822
FD-464

Gridley-Block Funeral Chapel
679 Ohio St.
Gridley, CA
95948
Tel (530) 846-2138
Fax (530) 846-2897
​FD-867

About Us
At Ramsey Funeral Homes, our focus is to help the living successfully navigate the Acute Loss Period, the crucial time between the event of death and the onset of grief.

---