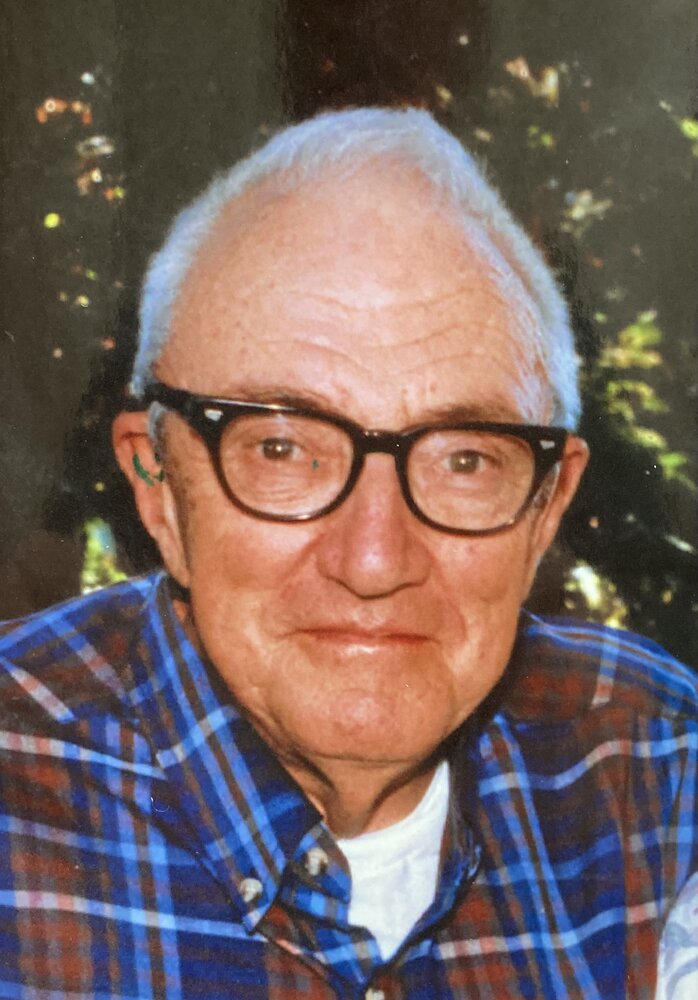 Obituary of Paul Edward Converse
Paul Converse lived in Gridley, CA for 48 years, from 1973 until he chose to live with his daughter Evelyn after his 92nd birthday in 2020. He always believed in doing the right thing in all he set his hand to do. He worked many jobs, becoming a skilled laborer until he was able to purchase his own farm in 1973. Farming was his passion, and he worked the land well, growing walnuts and kiwi. He was once told his farm looked like a park; a memory that made him proud of his land.
Paul was born November 30, 1928, to Charles and Irene Converse in Santa Rosa, Ca.
He was premature, weighing just 2 lbs. His grandmother kept him warm by heating bricks on a stove to make an incubator. In that time, it is a miracle he lived.
After finishing the 8th grade in 1941, he started hitchhiking across America making it as far as Wells, NV. It was freezing cold and he had to spend the night in the jail, having no place else to go. The next day he started back, catching a ride with a truck driver headed west on I-80.
In 1945 he lied about his age and joined the Army Air Corp. Soon after he was deployed to Europe. He told of German prisoners of war being transported in the passenger cars laughing at the American soldiers who were riding in box cars. The Americans said, "Just wait til you get home, if you have a home."
Paul was stationed in Vienna, Austria as an MP. One day he and his buddy Johnny were on their way to the dance hall, when they saw Maria and her friend Trudy. He said, "She saw me coming!" Paul and Maria married on August 2, 1948. His buddy Johnny married Trudy!
Soon after, they traveled to the USA by ship across the Atlantic, then by car, driving across America to California. He told Maria he lived in a house by a lake, which wasn't quite true. Even so, they were married nearly 62 years when Maria passed away in April, 2010. They worked hard together to make ends meet. Paul and Maria had 3 children, Evelyn Maria, Monica Doris and Paul Edward, Jr.
Paul Edward Converse was a hardworking man of integrity who loved his family and loved to farm. He was proud of his land and took great care of it, until old age prevented him from doing his best. He passed away in Evelyn's home on February 17, 2023.
He is survived by his daughter Evelyn, son Paul, Jr, 5 grandchildren, and 5 great grandchildren.
The family thanks With Grace Hospice and Darling-Fisher Mortuary in Santa Clara County and Gridley-Block Funeral Chapel for their kind and professional assistance in our time of sorrow.
A graveside service will be held on Thursday, March 2, 2023, at 11:00 a.m. at Gridley Biggs Cemetery.
Arrangements entrusted to Gridley-Block Funeral Chapel.
Graveside Service
11:00 am - 12:00 pm
Thursday, March 2, 2023
Gridley Biggs Cemetery
2023 Hwy 99
Gridley, California, United States
Share Your Memory of
Paul
Ramsey Funeral Home

1175 Robinson St.
Oroville, CA
95965
Tel (530) 534-3877
Fax (530) 534-6238
FD-1578

Oroville Funeral Home

1454 Montgomery St.
Oroville, CA
95965
Tel (530) 533-0323
Fax (530) 533-0822
FD-464

Gridley-Block Funeral Chapel
679 Ohio St.
Gridley, CA
95948
Tel (530) 846-2138
Fax (530) 846-2897
​FD-867

About Us
At Ramsey Funeral Homes, our focus is to help the living successfully navigate the Acute Loss Period, the crucial time between the event of death and the onset of grief.

---