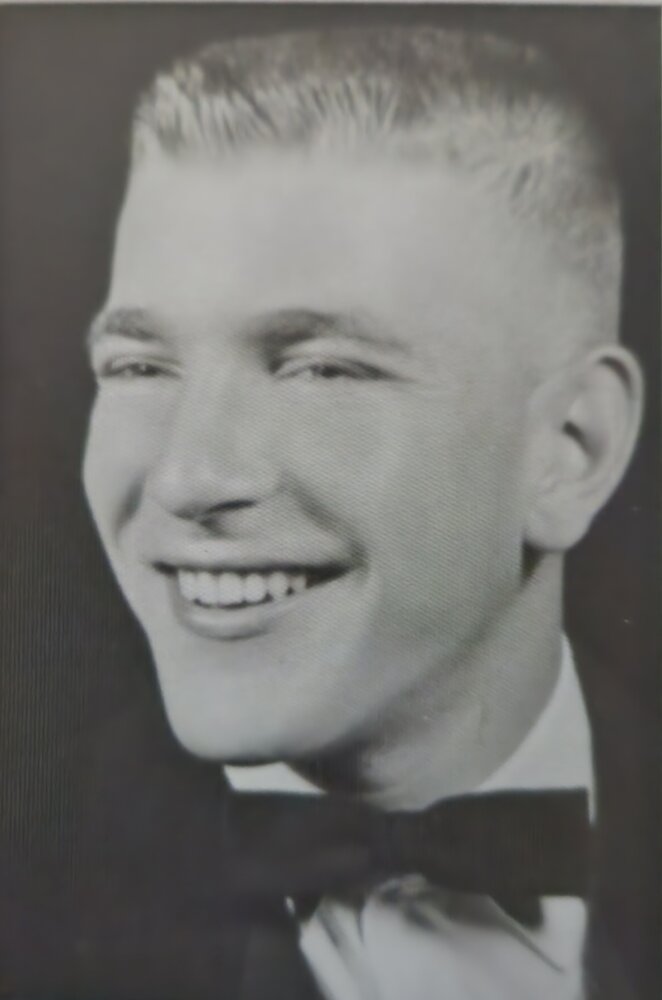 Obituary of Doug Eidson
Beloved husband, father and grandfather, Doug Eidson, passed away on October 1, 2022 after short illness.
Doug was born February 4, 1944 in Yuba City, CA to George and Ann Eidson. An only child, Doug grew up in Gridley, graduating from Gridley High School in 1961. He played in the inaugural season of Gridley Little League before moving on to the Babe Ruth Youth Baseball League. He was a youth member of the Gridley Roping Club, transitioning to adult membership after high school and serving as their Secretary/Treasurer. He later calf roped as a member of the California Cowboys Association until 1977.
Doug was introduced to the love of his life, Sharon Young, by his father in 1964. They were married on November 24, 1965 in Reno, Nevada. That same year they opened the Bronze Cue, along with Doug's parents. After selling the Bronze Cue in 1968, they opened the Tack Room in downtown Gridley. Along the way Doug and Sharon raised their four kids in Gridley.
Doug worked at the Gridley-Biggs Cemetery, Bridge Street Elementary School in Yuba City and the Butte County Fairgrounds. He was a volunteer coach for the Tri-Cities Girls Softball League from 1976 through 1984, served as a board member for the local league, and was a representative to Nor Cal Softball.
In 1981, Doug, along with Charlie Pfister, advocated for the development of a girls' softball team at Gridley High School. The first Lady Bulldogs team stepped onto the dirt in 1982 coached by Doug, Charlie, Dick Erickson & Bob Bird. Doug spent 10 years coaching the varsity softball team. In that time, Gridley won 8 Westside League Titles and made 10 playoff appearances. In 1988, when the high school was unable to fill the vacancy, he stepped in to coach the varsity baseball team to ensure the boys would be able to play that season.
In retirement, Doug enjoyed playing golf. He was a member of the Table Mountain Golf Club, winning the Club Championship in 2003. He got the most joy, however, watching his grandchildren play sports. "Papa" and "Nana" trekked to high school gyms for basketball and volleyball, to softball and baseball diamonds, golf courses and soccer pitches. He had a ball cap for every team his grandkids played on.
Doug is survived by his wife of 57 years, Sharon; four children: Elisa Lotti (George) of San Jose; Linda Bagelmann (Kurt) of Antelope; Dean Eidson (Dori) of Susanville; Debbie Lackie (Matt) of Mission Viejo; and 9 grandchildren: Kelsey, Kasey, Ally, Maddy, Kylie, Karson, Tyler, Riley & Landry.
A Celebration of Life will be held on Saturday, October 29th from 11:00 – 2:00 at the Gridley Moose Lodge. In lieu of flowers, donations to Gridley High School Athletics in memory of Doug are suggested by the family.
Arrangements entrusted to Gridley-Block Funeral Chapel.
Share Your Memory of
Doug
Ramsey Funeral Home

1175 Robinson St.
Oroville, CA
95965
Tel (530) 534-3877
Fax (530) 534-6238
FD-1578

Oroville Funeral Home

1454 Montgomery St.
Oroville, CA
95965
Tel (530) 533-0323
Fax (530) 533-0822
FD-464

Gridley-Block Funeral Chapel
679 Ohio St.
Gridley, CA
95948
Tel (530) 846-2138
Fax (530) 846-2897
​FD-867

About Us
At Ramsey Funeral Homes, our focus is to help the living successfully navigate the Acute Loss Period, the crucial time between the event of death and the onset of grief.

---