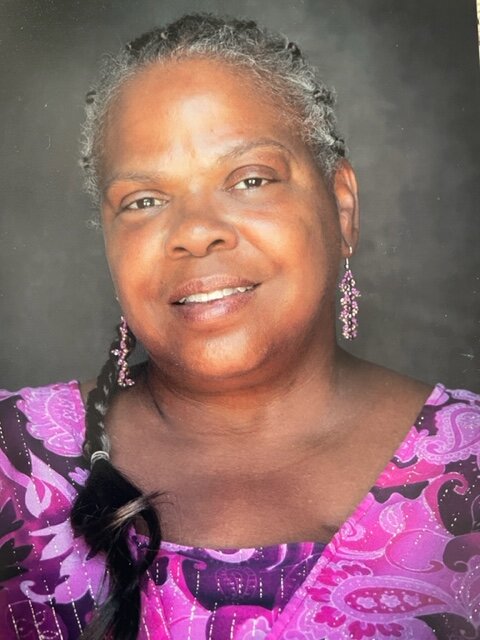 Obituary of Patricia Faye Hall
In January of 1972, she met her beloved husband, Dwayne Erroll Hall. After what most would consider a short courtship, they were married on July 15, 1972. Many did not think such a young union would last. Pat and Dwayne's union for those who didn't know, passed a major marker that many cannot even begin to brag about! On the 15th of July of 2022 they celebrated 50 years of marriage! She began her work career at Intel in San Jose California, where she worked for 10 years. She found that the industry without human connection and giving was not for her. She found herself in the In- Home Support field, where she became a caregiver to many families that needed her love and compassion, but soon would always end up becoming part of the family.
Pat's journey to having her own family did not come easy. After many miscarriages and numerous painful hours of defeat. God blessed Pat and Dwayne with two children, Laticia and Dwayne II. These roadblocks that met our little warrior are what we believe prepared her for her life ahead with her declining health throughout the years. If anyone were to look up the word "euphoric" in the dictionary, I am sure, her face would be plastered all over the page. She continued to give us all joy and happiness through her strength and perseverance. I have never seen anything like it. Pat and Dwayne moved their little family from the northern bay area to the Sacramento area to be closer to family, then later to Oroville California. It was in Oroville, at Wynn Memorial COGIC, where she renewed her relationship with Christ. Her life would never be the same. She let her light shine bright so all could see the wonders of her healer, in God. Her motto was always, stay on faith lane. She would arm herself in her battle fatigues because she said she was going into battle with this cancer, and Gods got it. "You have nothing to fear when your lifeguard walked on water." When the medical professionals came to her to say, "We have done all that we can do Ms. Pat." She said, "That is fine. They have done their part I'm giving to the only one that's been carrying me." She put on her fatigues again and prepared for whatever God directed. She told all of us, "That she was comfortable, and her soul was ready, and she was going to meet her king." She could be heard also saying, "Stay on faith lane, I can't wait to see Granny." (Edna White, maternal grandmother).
Proceeded in death by her grandparents, both maternal and paternal, her mother-in-law, two brother in laws, many aunts and uncles, and cousins.
Those who will always cherish her memories are her loving husband of 50 years, Dwayne Erroll Hall, her daughter, Laticia Faye Hall (Tentra), of Sacramento, her son, Dwayne Erroll Hall II (Maggie) of Waco, TX, and her parents, Ernest and Dorothy Alexander of Oroville, her siblings, Tobina Alexander, Stockton, Margo Alexander, Oroville, Cynthia Alexander, Oroville, Carolyn Alexander-Twillie (Christopher), Louisville, Kentucky, and Ernest Alexander, Jr (Carmen) Sacramento. Pat's prize jewels were her grandbabies, Dwayne Erroll III, DJean Elijah, DaVinci, Exavir, Divinity Essence, and DarShaun Ehhsan. Additionally, there are many aunts, Uncles, Cousins, Nieces, Nephews, honorary children, and dearly beloved friends, that she would call, "family."
Arrangements entrusted to Ramsey Funeral Home (530)534-3877.
Memorial Service for Patricia Hall
12:00 pm - 1:00 pm
Thursday, August 4, 2022
Ramsey Funeral Home
1175 Robinson Street
Oroville, California, United States
Share Your Memory of
Patricia
Ramsey Funeral Home

1175 Robinson St.
Oroville, CA
95965
Tel (530) 534-3877
Fax (530) 534-6238
FD-1578

Oroville Funeral Home

1454 Montgomery St.
Oroville, CA
95965
Tel (530) 533-0323
Fax (530) 533-0822
FD-464

Gridley-Block Funeral Chapel
679 Ohio St.
Gridley, CA
95948
Tel (530) 846-2138
Fax (530) 846-2897
​FD-867

About Us
At Ramsey Funeral Homes, our focus is to help the living successfully navigate the Acute Loss Period, the crucial time between the event of death and the onset of grief.

---