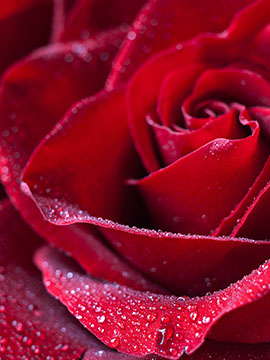 Obituary of Elaine Doreatha Petty
Elaine Doreatha "Thomas" Petty was called to eternal rest on May 31,2022, at lakeland Regional Medical Center in Lakeland, Florida. Elaine was born in Oroville, CA on March 14, 1951, to her loving parents, the late Rev. Mert Thomas Jr. and Lorraine Thomas. Elaine was the eldest of seven children born from the union of Mert and Lorraine. At an early age Elaine accepted Jesus Christ as her Lord and Savior. Elaine was a fierce protector of her five sisters Belinda, Sherry, Queen Yvonne, Aletha, Rochelle, and her only brother Michael. Elaine received her primary education at Bird Street Elementary school in Oroville, CA where she excelled as a student. She attended Central Junior High School and Oroville High School. Her sense of style and grace and civic mindedness allowed her to flourish among the youth in her community. Elaine was blessed with two children, her son Melvin Bernard Thomas and her daughter Nicol Montrice Brown. Elaine was an active mother who immersed her children in a wide range of life inspiring adventures from fishing at the river, to picking greens from a farm on a random road trip, to plucking driftwood from the water to use as the base of a coffee table, and to fun filled summers with family in Oroville and the Bay Area. In 1972 Elaine married Belton Petty and shortly thereafter moved to Sacramento, CA. where they raised Bernard and Nicol. Belton was a fun and loving father to Elaine's two children. Elaine discovered the importance of early childhood education during her early involvement in the Head Start Program. She discovered a great passion for child development and would later begin a career as a Preschool Teacher. Elaine was skilled at meeting children at their developmental stages which enabled her to help them learn and sharpen their cognitive skills. She loved educating and caring for children to ensure a healthy childhood development. Elaine also had a passion for political activism. She was a formidable advocate for her community where she fought hard for resources to better educate children, volunteered time and support to many political causes including the mayoral campaigns of her Aunt Mary Lee's husband, the late Warren Widener, as well as her father the late Rev. Mert Thomas Jr. Elaine and her friend Ann Washington, boldly fought for higher paying jobs in Sacramento, CA by challenging the status quo to become the first two women employed in one of the cities all men departments. As a person of faith Elaine was a very active member of Saint Paul Baptist Church in Sacramento, CA and the Eastern Stars. She openly shared her love for the Lord with everyone she talked to. Elaine spent several summers as a teacher for a variety of Vacation Bible Clubs throughout the years. As her health took a turn her faith sustained her. In 2012 when she became unable to live alone, she moved to Lakeland, FL to live with her son Melvin Bernard and his familyy. Elaine was a proud and loving Nana to her grandchildren. As an avid cook she loved sharing her recipes with her daughter Nicol and her daughter in-love Revena who enjoyed preparing them for amazing holiday meals. Elaine leaves to cherish her memory, her beloved mother Lorraine Thomas of Oroville, CA, one son Melvin Bernard Thomas (Revena) of Lakeland, FL. one daughter Nicol Montrice Brown of Galveston County, TX. her four sisters Sherry and Rochelle of Oroville, CA. Queen Yvonne and Aletha of Oakland, CA. her brother Michael of Oroville, Aunt Mary Lee Widener of Sacramento, CA. Aunt Hattie Pearl Dennis of Los Angeles, CA. special Cousin/Sister Casandra Tilman (Cliff), Belton Petty of Sacramento, CA. Brother In-Law Wallace Richards of Tracy, CA. five Grandchildren Brittney Milove, Brennden LaGrone, Antonio James, Malcolm Dante, and Tierrra Lance, four nieces Shaniece, Teliah, Melissa, and Kianna, Nephews Roberto II and Wallace (gone but not forgotten), Great Nieces Rebecca, and A'nailah, Great Nephew Moses, and a host of cousins, family and friends. Elaine was preceded in death by her grandparents LaGrone and Dezzi Stovall, Mert Sr. and Johnnie Mae Thomas, her Father Rev. Mert Thomas Jr., her uncle Eddie Lee Sr. and Mayola Stovall, her sister Belinda Richards, and other loved ones. Arrangements entrusted to Ramsey Funeral Home (530)534-3877.
Elaine Petty Service
1:30 pm
Wednesday, June 15, 2022
South Side Community Center
2959, Lower Wyandotte
Oroville, California, United States
Share Your Memory of
Elaine
Ramsey Funeral Home

1175 Robinson St.
Oroville, CA
95965
Tel (530) 534-3877
Fax (530) 534-6238
FD-1578

Oroville Funeral Home

1454 Montgomery St.
Oroville, CA
95965
Tel (530) 533-0323
Fax (530) 533-0822
FD-464

Gridley-Block Funeral Chapel
679 Ohio St.
Gridley, CA
95948
Tel (530) 846-2138
Fax (530) 846-2897
​FD-867

About Us
At Ramsey Funeral Homes, our focus is to help the living successfully navigate the Acute Loss Period, the crucial time between the event of death and the onset of grief.

---