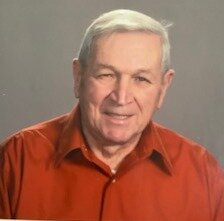 Obituary of Leroy Robert Hansen
Marysville Ca – Leroy R Hansen passed away at Rideout Memorial Hospital Saturday February 19th, 2022. He was born in Jersey City, New Jersey to Otto and Phyllis Hansen on July 30, 1939. Leroy is survived by his beautiful bride of 63 years, Mary Lynde Hansen, whom he loved dearly, and he devoted his life until death did they part. He also left behind his daughter Lorri, his son Roy, and more than 15 grandchildren and great grandchildren whom he loved very much. He joined the Air Force in 1958 and served our country proudly for over 20 years. He served in Vietnam on Tuy Hoa Air Force Base and was the chief mechanic for the F100 fighter jets during that time. "During his service, Master Sergeant Leroy R. Hansen distinguished himself in the performance of outstanding service to the United States as an SR-71 crew chief, recovery team chief, noncommissioned officer in charge inspection section, and as first Sergeant, Ninth Organizational Maintenance Squadron, Ninth Strategic Reconnaissance Wing, Beale Air Force Base, California, until he retired in 1978. During this period, the outstanding skill, leadership and ceaseless efforts of Sergeant Hansen resulted in major contributions to the effectiveness and success of the Air Force SR-71 and other strategic reconnaissance programs. The singularly distinctive accomplishments of Sergeant Hansen culminate a distinguished career in the service of his country and reflect great credit upon himself in the United States Air Force." These are some of the words that were used when he received the "Meritorious Service Medal Award" from Air Force in the United States of America. Leroy also had a passion for helping people. Serving through the Red Cross was on of those avenues to show his heart. He loved helping people in many aspects such as training and teaching safety protocols for natural disasters such as hurricane Katrina, California fires, and more. "Leroy is an outstanding example of how on person can make a difference…" A quote made by one of the many lives he impacted. He was a great lover of Jesus and a gifted storyteller to children and adults alike about the Bible and all that was in it. He not only told stories to the people who knew Jesus, he also went into the streets to feed the homeless and go to the highways and byways to love on the unlovable and misunderstood. We will miss you Husband, Father, Grandfather, Great-Grandfather, Brother, Best Friend, Advisor, and Servant of All! Well done! You are already missed; we will see you soon! We love you so very much! "His Master said to him, well done good and faithful servant you have been faithful over a little I will set you over much. Enter into the joy of your Master" Matthew 25:21 Arrangements entrusted to Gridley-Block Funeral Chapel.
Memorial Service
11:00 am - 12:00 pm
Wednesday, March 16, 2022
Hope Point Nazarene Church
2727 Fir St
Live Oak, California, United States
Share Your Memory of
Leroy
Ramsey Funeral Home

1175 Robinson St.
Oroville, CA
95965
Tel (530) 534-3877
Fax (530) 534-6238
FD-1578

Oroville Funeral Home

1454 Montgomery St.
Oroville, CA
95965
Tel (530) 533-0323
Fax (530) 533-0822
FD-464

Gridley-Block Funeral Chapel
679 Ohio St.
Gridley, CA
95948
Tel (530) 846-2138
Fax (530) 846-2897
​FD-867

About Us
At Ramsey Funeral Homes, our focus is to help the living successfully navigate the Acute Loss Period, the crucial time between the event of death and the onset of grief.

---