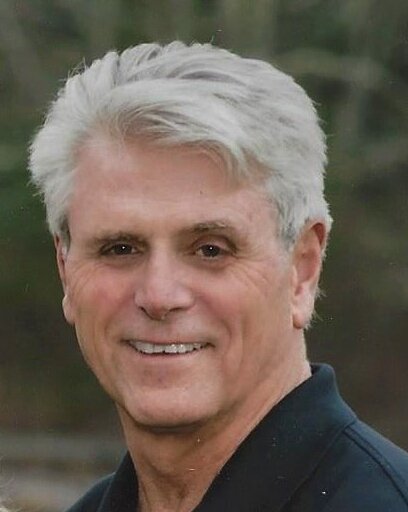 Obituary of Allen Leonard Unfried
Allen Leonard Unfried, 75, of Oroville CA, passed away on Feb 4th, 2022 in Roseville Ca. He is survived by his loving wife June Marelene Unfried, son Jason Lon Unfried, and brother Cory Lee Unfried. Funeral services will be held graveside at Oroville Memorial Cemetery on Feb 15th, 2022 at 10:30am. A celebration of life gathering will follow and be held at The Union restaurant in Oroville on Montgomery st from 12pm to 3pm. Allen was born in Oroville Ca on Aug 2nd 1946 to Chester and Blanche Unfried, he was a brother to Cory Unfried, Barry A Unfried. Blanche passed away and eventually Chester would marry Evelyn Wiliford who had a son Walton L Wiliford. Allen grew up in Oroville and would meet June at the tender age of 14, they dated through high school and at graduation Allen would enlist in the U.S. Airforce in Aug of 64' and complete one tour during the Vietnam War where he earned the rank of Sergeant E-4 and was a Crew Chief on a C-130. During his time of service he married June in Dec of 66' and they lived on the Airforce base in Langley Virginia where he was stationed and served from. He would be discharged in Aug of 68' and would go on to attend The Spartan School of Aeronautics in Tulsa OK. Afterward He and June would move back to Oroville CA to settle down and start their family. It was at this time that Allen's youngest brother Barry would enlist in the U.S. Marine Corp and would be deployed to Vietnam where he would be killed in action in June of 69'. Allen and June would have their first son, Jason in April of 71' and then their second son, Rodney A Unfried in Nov of 73'. They would lose Rodney in July of 75'. Soon after, Allen would move his family to the San Francisco Bay Area where Allen worked while attending San Jose Bible College. He started a business and was a pastor at his Church. He eventually went to work for United Airlines as a Mechanic and a Safety officer, he would retire from United Airlines after 20 years. In this time Allen would lose his father Chester in 84', his mother Evelyn in 02', and his brother Walton in 15'. And now, let's get to know the man, because a person isn't just a collection of facts and dates that happened in their life. Rather, they are all those wonderful moments we live, in between the facts and dates that make up a life and give us meaning and memories, that is where life is lived. And Allen, he lived. To say he was full of energy would be an understatement to all who knew him. He was charismatic, energetic, and enthusiastic. He would light up a room of people and set them into laughter with his humor. But he could take that same energy, and focus on someone with quiet loving grace, compassion, and understanding. His Faith in God gave him strength and he would share that strength to others. He took the lessons he learned from the struggles and challenges of his life, and helped others with theirs. He was by no means perfect, he knew it, and it was with that spirit of humility that he reached out to people. That is not to say he was a pushover, he had no problem standing his ground once he set his feet. As we all are in a way, he was a beautiful contradiction. And he will be missed by all who knew him. But even in his passing, Allen wouldn't want us to burden our hearts too long or hard. He would want us to rejoice in his life, because our lives were a part of it. He would want us all to gather, remember, hold each other, laugh, and love one another. And then maybe, go fishing. Arrangements entrusted to Ramsey Funeral Home (530)534-3877.
Allen Unfried Graveside
10:00 am - 11:00 am
Tuesday, February 15, 2022
Memorial Park Cemetery
5646 Lincoln Blvd.
Oroville, California, United States
Share Your Memory of
Allen
Ramsey Funeral Home

1175 Robinson St.
Oroville, CA
95965
Tel (530) 534-3877
Fax (530) 534-6238
FD-1578

Oroville Funeral Home

1454 Montgomery St.
Oroville, CA
95965
Tel (530) 533-0323
Fax (530) 533-0822
FD-464

Gridley-Block Funeral Chapel
679 Ohio St.
Gridley, CA
95948
Tel (530) 846-2138
Fax (530) 846-2897
​FD-867

About Us
At Ramsey Funeral Homes, our focus is to help the living successfully navigate the Acute Loss Period, the crucial time between the event of death and the onset of grief.

---