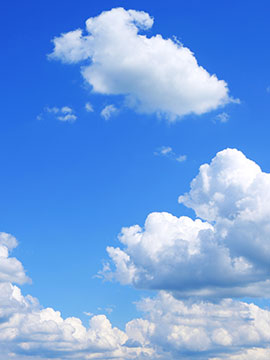 Obituary of Dr. Luis Andres Salerno
Dr. Luis Andres Salerno, passed away Wednesday, February 2nd, 2022 at home. Luis is survived by his wife, Margaret; son and daughter-in-law, Eric and Desiree Salerno; daughter, Rachel Salerno; and grandchildren, Andreas, Lorenzo, and Gwendolynn Salerno. Luis was born in Lima, Peru on October 2nd, 1945 to Cesar A. Salerno and Teresa Gonzales de Salerno. He grew up in Chiclayo, Peru, living with his Aunt Julia and Uncle Miguel Lopez, where he preferred living in a small town and hunting birds, fishing in the ocean, exploring the fields, and above all, playing soccer. Throughout childhood he dreamed of coming to live and study in the United States, and he realized this dream at the age of 18. His first years in the U.S. were spent working hard and learning English while he studied at Merritt Junior College and San Francisco State University. He received his Bachelor's Degree and elementary teaching credential in 1974. During this period he spent much time playing soccer at the university level and with Bay Area adult teams. Soccer was his lifelong passion; he coached youth and high school level soccer, and played on adult teams into his 70s. He still has many treasured friendships from his soccer days. Luis was a great believer in education, both for himself and others. He received his Master's Degree in Educational Administration from the University of San Francisco in 1977 and returned to fulfill a long-term life goal by acquiring his Doctorate in Organization and Leadership in 2002. He taught elementary education in the Oakland Unified School District, where he was known for his success in teaching young students to read who were failing elsewhere. He worked for Butte County Office of Education Migrant Education Program, assisting migrant farm-worker children and their families. After retiring from education. Luis planted and operated a commercial organic mandarin orchard. In 1975, he married his wife, Margaret Gilbreath. They lived in Oakland, CA, while completing their Master's Degrees. Both having grown up in small towns, they desired to live out of the city, near mountain recreation. They moved to Oroville, CA, in 1979, where their two children, Eric and Rachel, were born. He was proud of the adobe home he built for his family from bricks he made. In Oroville, Luis was active in many ministries of the St. Thomas Catholic Church and was a Knight of Columbus. With his family he spent much time fishing, boating, and traveling. Many knew him as a humor-filled, gentle, and loving person. Having struggled with home stability as he educated himself, he felt called to help the homeless. Recently, he began cooking hot meals at home and delivering them to those he found on the streets. Luis relished robust conversations and laughter with others. The loves in his life were God, his wife, children, grandchildren, traveling and playing soccer. His family fondly remembers him for his spirituality, his humor and stories, his cooking, and always being ready to have a good time. Arrangements entrusted to Ramsey Funeral Home (530)534-3877.
Dr. Luis Salerno Rosary
5:00 pm - 8:00 pm
Thursday, February 17, 2022
Saint Thomas Catholic Church
1330 Bird Street
Oroville, California, United States
Rosary St Thomas
Dr. Luis Salerno Mass
11:00 am - 12:00 pm
Friday, February 18, 2022
Saint Thomas Catholic Church
1330 Bird Street
Oroville, California, United States
Mass at St Thomas 11 am
Share Your Memory of
Dr. Luis
Ramsey Funeral Home

1175 Robinson St.
Oroville, CA
95965
Tel (530) 534-3877
Fax (530) 534-6238
FD-1578

Oroville Funeral Home

1454 Montgomery St.
Oroville, CA
95965
Tel (530) 533-0323
Fax (530) 533-0822
FD-464

Gridley-Block Funeral Chapel
679 Ohio St.
Gridley, CA
95948
Tel (530) 846-2138
Fax (530) 846-2897
​FD-867

About Us
At Ramsey Funeral Homes, our focus is to help the living successfully navigate the Acute Loss Period, the crucial time between the event of death and the onset of grief.

---