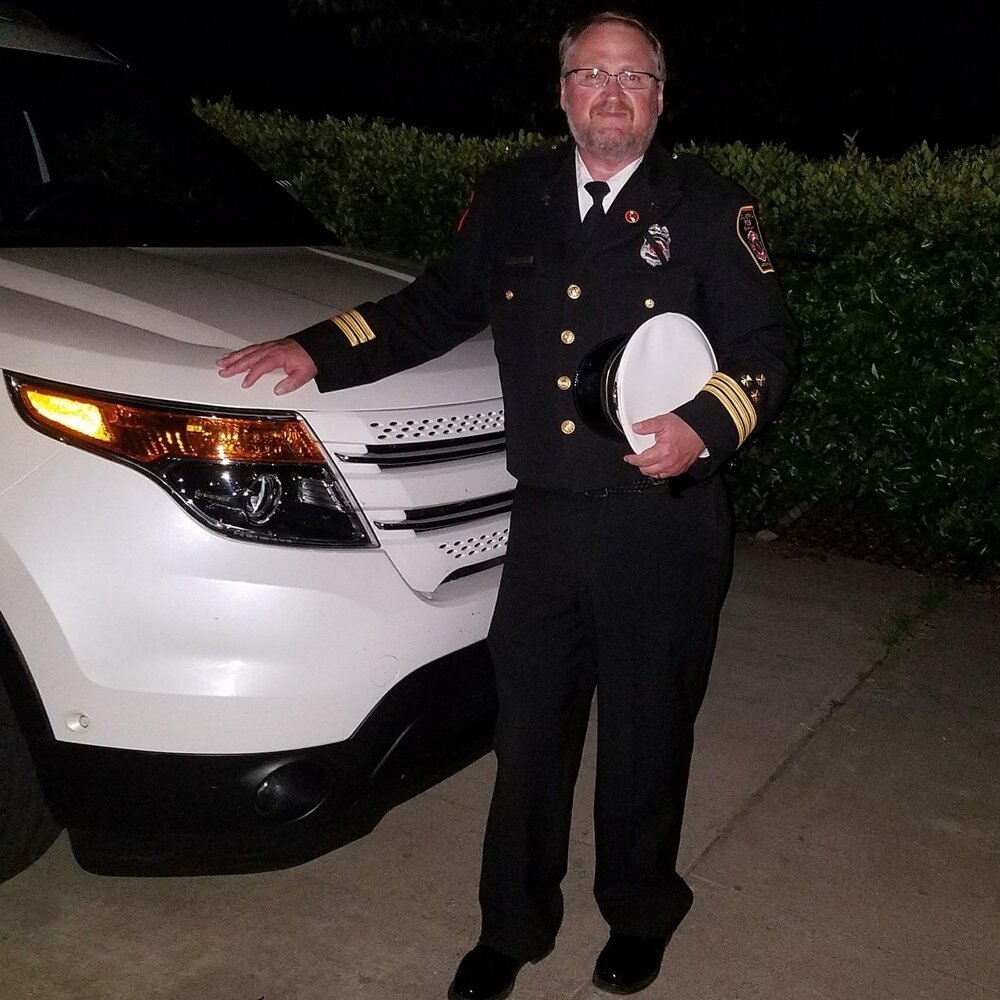 Obituary of Stephen Eugene Terry
Stephen Eugene Terry was born October 14, 1959 in Yuba City, California to Benjamin Muriel (pronounced Merle) Terry and Alma May Davis Terry. His parents were separated at the time of his birth and later divorced. Steve grew up with two blended families, so for the sake of family unity, there were no steps. He had 3 brothers, Bill Casteel, Scott Terry and Delayne Beglau, and 4 sisters, Tammy Lopez, Sandy Sarey, Kathy Taylor and Cleta Sabel. Steve was preceded in death by his mother, Alma Bollinger, his father, Ben Terry and his father, Marvin Beglau. He is survived by his wife of 42 years, Annie and his daughters, Adrienne Hengel, Christen Quinonez, Leela Terry and his daughter by choice, Sabrina Dougherty; his 4 grandchildren Cody, Lane, Trinity & Rebekah; his bonus parents Nora Lee Terry & Mack Arthur Bollinger, as well as all his siblings and numerous nieces and nephews. Steve's earthly life ended February 2, 2022 in Oroville, California. Steve started working as a kid running a dude string at Buck's Lake and working at his family's store, Ben's Market when with his father in Oroville and working as a paperboy when living with his mother in Sacramento. Steve graduated from Foothill High School in 1977 and then enrolled at Butte College. While attending Butte College and working at Sambo's, he met his wife, Annie on a blind date that lasted 42 years. Steve has worked as a dishwasher, a chef, a gas station attendant, a fuel truck driver, a school bus driver, a cannery truck driver, an umpire and has done mortuary removals: you name it, he probably has done it (except construction work/carpentry-definitely not that). Steve began his walk with Christ when he was 11 years old when he prayed with his Sunday School teacher, Sister Jesse at Liberty Towers Church of the Nazarene in Sacramento. After he and Annie were married, he served as Youth Pastor at Bethel Assembly of God Church, as a choir director at Palermo Church of God, and as a Sunday School Teacher at Bethel, Palermo Church of God and Palermo Bible Family Church. While he never regularly attended, he supervised the bus program at Crossroads Community Church in Yuba City. This association enabled him to borrow a bus to help youth and civic groups by driving them to out of town events. Steve served on the Board of Directors of the Oroville Rescue Mission from 1983 until 1998 when he accepted the position of Chaplain/Assistant Director. Steve was promoted to Executive Director where he served for almost 15 years. The Mission flourished under Steve's leadership, not always financially, but in matters of direction, policy and expansion. He was open to change and his goal was to leave the Mission in a better place than he found it. In areas of life-transformation, he encouraged people to discover the person God intended them to be before they got off track and his hallmark Bible verse was II Corinthians 5:17, "Therefore if any man be in Christ, he is a new creature; old things are passed away, behold, all things are become new." Steve loved Gospel music, and sang with the Good News Quartet for several years. Steve Terry was known for being civic-minded. He had strong opinions and convictions, and he shared them frequently. He would argue his point to the n-th degree, but stopped at ever publicly attacking a person rather than an issue. Steve was a Past-President of Oroville Sunrise Rotary Club and a 3-time Paul Harris Fellow. Steve was also the President-Elect of Oroville Exchange Club. Regardless of how much he had on his plate, he would help anyone with their project or event or personal problem. He made time to counsel people in crisis situations and personal struggles, which led him to become involved as a Chaplain with ElMedio Fire, Oroville Fire, Oroville Police and Butte County Sheriff's Office. Steve never served in the Armed Forces, but he was very patriotic. In an emergent situation, he was the type to dive in with both feet. He fought numerous forest fires as a fuel tender and as a water tender. He worked 36 hours non-stop on the initial attack of the Camp Fire, and of that he'd tell, " I always prided myself in knowing what I was doing and being prepared, but for the first time on a fire, I feared for my life." At his funeral, doubtless will be people he hauled on a school bus, umpired in baseball or softball, officiated at their wedding, buried their loved ones, prayed with, yelled at, cussed out and loved on. He was not a perfect man, but he was a good man. Steve Terry was not everyone's cup of tea, but he was well-respected. He was bold, intense, loyal and never willing to give up. He faced challenges and personal tragedies, and he overcame them. Proverbs 10:9 says, "The man of integrity walks uprightly." Steve Terry was a man of integrity. In this life we all meet people who lived their ordinary lives extraordinarily; such was Steve. Arrangements entrusted to Ramsey Funeral Home (530)534-3877.
Stephen Terry Memorial Service
1:00 pm
Friday, February 11, 2022
Avalynns Place
3556 Oro Bangor Hwy
OROVILLE, California, United States
Share Your Memory of
Stephen
Ramsey Funeral Home

1175 Robinson St.
Oroville, CA
95965
Tel (530) 534-3877
Fax (530) 534-6238
FD-1578

Oroville Funeral Home

1454 Montgomery St.
Oroville, CA
95965
Tel (530) 533-0323
Fax (530) 533-0822
FD-464

Gridley-Block Funeral Chapel
679 Ohio St.
Gridley, CA
95948
Tel (530) 846-2138
Fax (530) 846-2897
​FD-867

About Us
At Ramsey Funeral Homes, our focus is to help the living successfully navigate the Acute Loss Period, the crucial time between the event of death and the onset of grief.

---