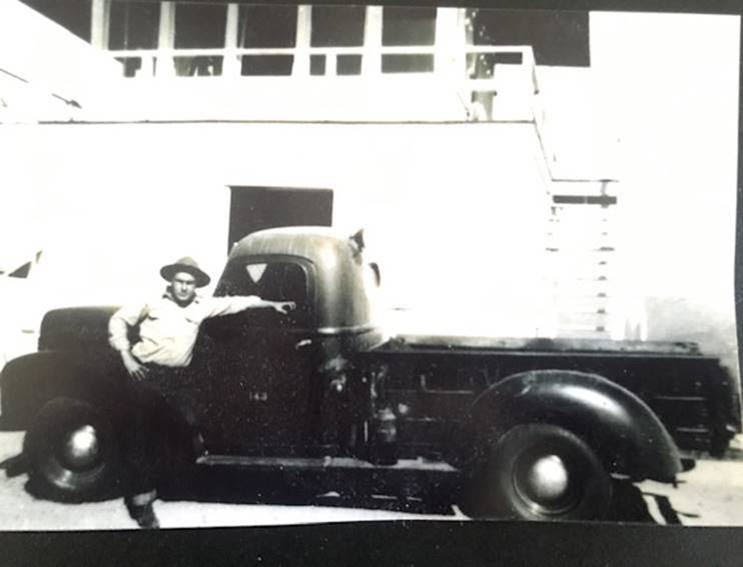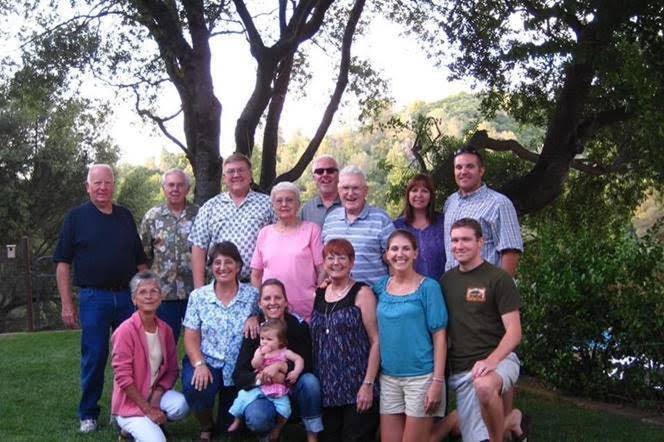 In Memory of
Ordean Thomas Monsen
1929 - 2020
Obituary of Ordean Thomas Monsen
Thomas Ordean Monsen (Dean), 91, was born to Magnus & Hannah Monsen, May 30, 1929, in Bristol SD. He lived his early life, along with his brother Mark, fishing with his parents in Newport Beach. Both parents were Norwegian and were commercial fishermen. In November of 1949 he married Maxine Schumaker, of Kansas, and they spent 71 years together. Their early years were spent in Orange County while the couple raised their children Bob & Marilyn. This is where he started his CDF career in 1946 while Max worked at Foster's freeze. When he was promoted, the family moved to Oroville, California in 1959. Dean, Max and their kids enjoyed watersports on Lake Oroville, all of them being accomplished at water skiing. Camping every weekend, (or shift off), they spent many, many days traveling the Western US in their tent or trailer. He was one of the founders of the CDF Wagontrain and loved the campouts. Fishing and hunting were some of his favorite things to do and fortunately he was able to spend a lot of quality time with his son, Bob, and also with his grandson Loren on these trips. Dean lived a long and productive life along with his wife, Maxine. He is survived by their 2 children, Bob (Amy) and Marilyn (Larry), two grandchildren, Christina (Tim) and Loren (Jennifer) and 5 wonderful great grandchildren. He also leaves numerous nieces and nephews. Dad was devoted to his family and was always available to help them, or anyone else for that matter. For many years, he was a very active member of Oroville Lions, committing many hours in that community. After 38 years he retired from CDF/Cal Fire in Mariposa, and he and Max moved back to Oroville. He built a home on Kelly Ridge, and spent all but 1 ½ years of his last 30 years there. One of his favorite pastimes, in later years, was going to "the gym", where he and his lifetime friend, Bill Teer would workout for 15 minutes, then go for mocha and a doughnut. Max and Dean moved into Assisted Living there in Oroville, to meet their medical needs. Dean passed away on October 13, 2020. A quiet man who was loved by many and admired and respected, by all who knew him. He will be sorely missed….. There will be a Celebration of Life for Dean, at some time when we can gather safely; probably in the Spring of 2021. In Lieu of flowers, any donations can be made to the following: CDF/Cal Fire Benevolent Foundation Cal Fire local 2881 1731 J Street Sacramento, Ca 95811 Arrangements entrusted to Ramsey Funeral Home 530-534-3877 Maxine loves hearing from her friends and can be reached at: Maxine Monsen 55 Concordia Lane #232 Oroville, Ca 95966 Here are his career notes from Cal Fire: With deep regret, we report the passing of retired Madera-Mariposa Unit Chief Ordean (Dean) Monsen. Dean started his career with the Division of Forestry as a Firefighter in Orange County in 1946. He served in every rank, Fire Truck Driver, Forestry Foreman, Forest Fire Dispatcher, Assistant State Forest Ranger, Associate State Forest Ranger, State Forest Ranger II, Chief Law Enforcement Officer (Central Region), Chief Fire Control Officer (Central Region) and State Forest Ranger (Unit Chief) in MMU where he finished his 38 year career in 1985. Dean was instrumental in the formations of many programs used today including the CDF/CAL FIRE Arson Investigation Unit in which he wore badge #1 that currently resides in the Director Office. Dean was also the Co-author of the 5600 Handbook which is now the 7000 Manual. As an Associate Ranger, he headed the Oroville Dam Clearing Project and a piolet project named "Bucco" which were the first 4291 Inspections started. One of Dean's proudest accomplishments is the legacy of starting three generations of CDF/CAL FIRE with Robert (Bob) Monsen (Retired) Academy Administrator and Loren Monsen (Active) Division Chief Tuolumne-Calaveras Unit.
Share Your Memory of
Ordean
Ramsey Funeral Home

1175 Robinson St.
Oroville, CA
95965
Tel (530) 534-3877
Fax (530) 534-6238
FD-1578

Oroville Funeral Home

1454 Montgomery St.
Oroville, CA
95965
Tel (530) 533-0323
Fax (530) 533-0822
FD-464

Gridley-Block Funeral Chapel
679 Ohio St.
Gridley, CA
95948
Tel (530) 846-2138
Fax (530) 846-2897
​FD-867

About Us
At Ramsey Funeral Homes, our focus is to help the living successfully navigate the Acute Loss Period, the crucial time between the event of death and the onset of grief.

---