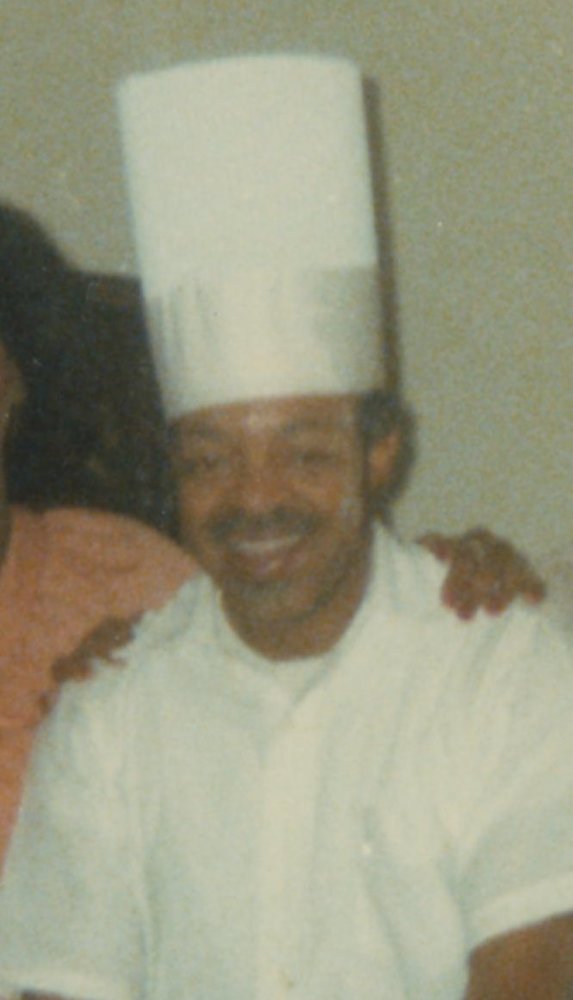 In Memory of
Paul Vernon Johnson
1936 - 2020
Obituary of Paul Vernon Johnson
Paul Vernon Johnson, A.K.A. Paul Vernon, A.K.A. Paul, A.K.A. PJ, A.K.A. Polly, A.K.A. Mr. Johnson, A.K.A. Dad, A.K.A. Grandpa, A.K.A. Great Grandpa, A.K.A. Pa-Pa, A.K.A. Uncle Paul. Whatever name you knew him by created the memories each of you carry on… How he ended up in Placerville, California working at a cafe called "The Hangman's Tree" was crazy. There, he dated the head cook, my grandmother Bernice's, daughter, Dorothy. They later married and after a short stay in Sacramento, moved to the Bay Area, in East Palo Alto. The couple had two children, Paul Anthony and Kimberly Colleen Johnson. The family was joined by Dad's three children from a former marriage, Lydia, Paula, and Raydell, on summer vacations. After spending 20+ years at Lyons Restaurant, Dad was offered a management position in Chico, California to take over and help a restaurant in trouble. Taking the position, he and his family were off to the country with a complete farm and garden. As I remember it, almost every morning began with him standing at the back window, looking out for any wildlife movement while enjoying a hot coffee royale( strong coffee with a shot of brandy) in one hand, a shotgun in the other, ready to run out. With food cooking always in his life, everyday that he came home from work and "backed" meant the menu would be changing from chicken and dumplings to whatever was in the trunk - deer, bear, turkey…A day at the lake on his boat or hunting in the woods also meant a menu change was coming; as long as he had beans, rice and cornbread on the table and a cold beer in the fridge. After years of working for others, he opened his own dinner house restaurant on a golf course in Oroville. People still talk about the food and service. Dad was always out to help someone in trouble. One year when he was at the shack, he and his brother-in-law, Willie, found themselves riding tiny, child-size bikes to answer an emergency cry for help from a child. After getting to the back fence and jumping it into a field, they found Willie's daughter, Lisa, frozen in place, screaming after being stung by a bee! They then started the long walk home. Every family or business party he went to, he arrived fashionably late and was the last to leave. With a cocktail in his hand after last call, he was still on the dance floor even after the music had stopped. After retiring from work, Dad moved to the retirement haven where he suffered a stroke that left him half-paralyzed and in a wheelchair. Did that stop him? No, no, no. After moving into Windsor care, he played many domino hands and bingo games; he shared his winnings of chips and cookies with his granddaughter, Kasheena. He still continued his gardening of tomatoes, hot peppers, strawberries and walnut trees. Every year, he'd gather the walnuts off the ground, peel and place them in small bags before selling them to family, Kim, residents and workers. He'd save the money for his Christmas shopping. So what if he went to the store and his total came to $600, he'd hand his white envelope that had $122.50 to the register worker with a proud smile on his face. I'd stand behind him waving a credit card, nodding my head for approval. B.B King, Ray Charles and Buddy Guy were the concerts he attended during his stay at Windsor Care. This included a one-hour private visit with B.B. Dad and myself and two co-workers of mine, Theresa and Brad, where we talked about food and B.B wanting to know where the samples of food were. It was a night to remember. When his brother, Yogi, surprised him with a visit, his face lit up when he entered the visiting room to find out the person playing the piano was his brother. He tapped along to the music, a smile on his face; he was so happy. Many of the workers at Windsor Care helped in the enjoyment of his 20+ year stay there. His second family is what they became. Paul is survived by his brother, Yogi, his children, Paul Anthony, Kimberly Colleen, Lydia. Paula, Raydell, and a host of 20 + grandchildren, great grandchildren, nieces, nephews, cousins and many loving friends. His is preceded in death by his parents, Milton McKinley Johnson Sr. And Rosie Lee Reed-Johnson, his brothers, Milton Jr., James Wilburt, and Rhuben, his sisters, Fluorine, Esteen, Verna Lee and Julia. His Celebration of Life is by invitation only due to COVID restrictions. You may view the service on Facebook on Friday, September 18, 2020 at 11:00 AM by going to Facebook enter Ramsey Funeral Homes scroll down to link and turn on or Google Ramsey Funeral Home go to website click on menu scroll down and click Facebook and turn on link. Arrangements are entrusted to Ramsey Funeral Home 530-534-3877.
Share Your Memory of
Paul
Ramsey Funeral Home

1175 Robinson St.
Oroville, CA
95965
Tel (530) 534-3877
Fax (530) 534-6238
FD-1578

Oroville Funeral Home

1454 Montgomery St.
Oroville, CA
95965
Tel (530) 533-0323
Fax (530) 533-0822
FD-464

Gridley-Block Funeral Chapel
679 Ohio St.
Gridley, CA
95948
Tel (530) 846-2138
Fax (530) 846-2897
​FD-867

About Us
At Ramsey Funeral Homes, our focus is to help the living successfully navigate the Acute Loss Period, the crucial time between the event of death and the onset of grief.

---