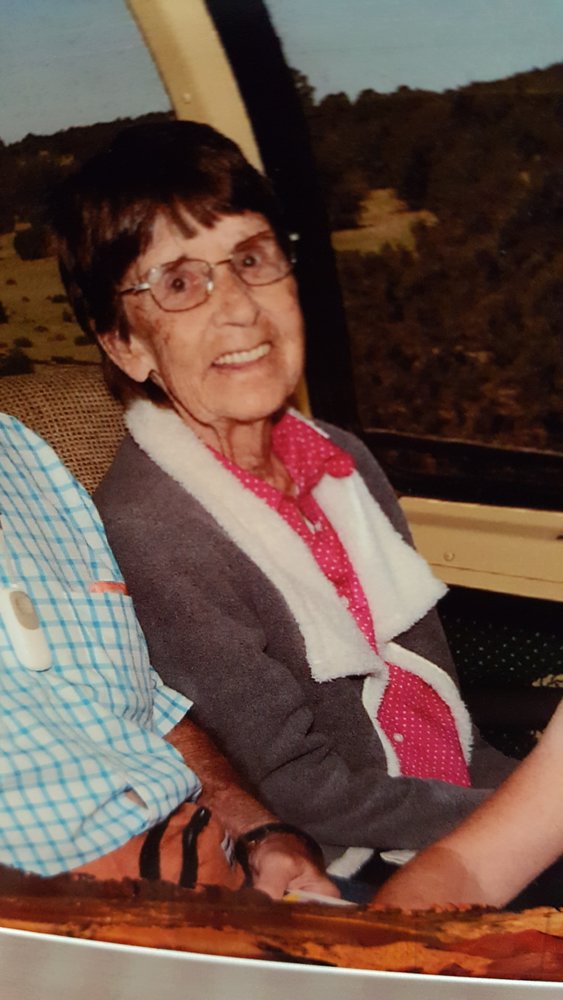 In Memory of
Margaret Lucille McNabb
1937 - 2020
Obituary of Margaret Lucille McNabb
Her Legacy… Margaret Lucille (Loughran) McNabb, 82, passed away on July 23, 2020 at home in Marysville, CA. She was born on November 1, 1937 in Watsonville, CA to Robert Valentine and Gertrude Lucille (Compton) Loughran. Margaret grew up in Prunedale, CA and married Robert Edward McNabb, Jr. in 1953 at her parents' home in Prunedale, CA. They recently celebrated their 67th wedding anniversary. As a young woman Margaret helped care for her bed-ridden grandmother which led her to pursue her interest in nursing. She and her mother enrolled and graduated together as the first mother/daughter students in Hartnell College's LVN program in Salinas, CA. She retired from nursing after 20 years. Margaret and Robert moved to Oroville in the 70's and settled in Palermo on 10 acres with a small Pistachio orchard. She loved being outdoors, tending to her garden, raising her breeding sow "Rosie" and caring for her laying hens. She canned her own vegetables, made jams and jellies, pickles and a variety of baked goods. Her family was always well fed and gathered frequently throughout the year and during the holidays. She had an extensive flower garden that included her favorite Cecil Bruner and Lady Banks roses, Lilac, Lavender, Iris and Wisteria. Margaret had a wonderful sense of humor, loved the music of Elvis Presley, Willie Nelson, The Righteous Brothers, The Eagles, Roy Orbison, Marty Robbins, Jimi Hendrix, Three Dog Night and Credence Clearwater Revival. She could break out in song with the mention of a mere phrase. Margaret loved watching the sunset over the Buttes from her yard, bicycle rides, walking into Oroville and around Table Mountain and never missed an opportunity to say "I love you. Don't ever forget." Her passion to help others led her to join Butte County's Palermo Volunteer Fire Company 72. She responded to every kind of emergency: medical calls, traffic collisions, structure fires and her favorite, wildland fires. Margaret's motivation to "do more" was inspired and influenced by Marlene (Heisey) Fune of Butte County Fire and with the support and encouragement of other Butte County Fire family/personnel Wayne Wilson and George Morris she became an accomplished, licensed operator of both the engine and water tender. During her time as a volunteer she applied for the Lookout position at Bloomer Mountain in the Berry Creek area. Margaret was ecstatic to be hired and served the residents of Butte County at Bloomer Lookout for almost 20 years. She shared shifts at Bloomer and filled in at other lookouts throughout Butte County. Her name became synonymous with Bloomer Lookout. The subject of several newspaper articles related to her service at Bloomer Lookout Margaret was always nervous but handled the interviews with candor and professionalism. Her Family… Margaret is survived by her husband Robert of Marysville, CA; her children Rebecca Hunt of Marysville, Robert Michael McNabb of Queensland, AUS and Deborah Durnell of Palermo; her two brothers Allen Loughran of Missouri and John Loughran of Florida, her two sisters Ellen L. McNabb of Oroville and Sharon Cherry of Missouri, 8 grandchildren, 30 great grandchildren and 3 great-great grandchildren. Margaret was preceded in death by her parents Robert and Lucille Loughran and her youngest sister Kathleen Calabro of Aromas, CA. Her Farewell Service… Margaret's family will be celebrating her life, her memory and her inspiration privately. In lieu of flowers family is requesting donations be made to the Butte County Firefighters Benevolent Foundation, 176 Nelson Avenue, Oroville, CA 95965. Arrangements are entrusted to Ramsey Funeral Home 530-534-3877.
Share Your Memory of
Margaret
Ramsey Funeral Home

1175 Robinson St.
Oroville, CA
95965
Tel (530) 534-3877
Fax (530) 534-6238
FD-1578

Oroville Funeral Home

1454 Montgomery St.
Oroville, CA
95965
Tel (530) 533-0323
Fax (530) 533-0822
FD-464

Gridley-Block Funeral Chapel
679 Ohio St.
Gridley, CA
95948
Tel (530) 846-2138
Fax (530) 846-2897
​FD-867

About Us
At Ramsey Funeral Homes, our focus is to help the living successfully navigate the Acute Loss Period, the crucial time between the event of death and the onset of grief.

---