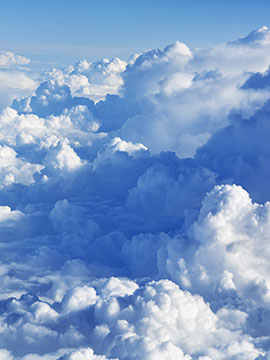 Obituary of Richard Wade Moulton
Richard Wade Moulton
March 9, 1966 – January 28, 2019
Rich was born in Glendale California in 1966, to his loving parents Jack & Penny Moulton. His big brother Nathan who was two years older became his best buddy and fiercest competition. Rich believed in the Lord from a young age, when he was three years old his legs were bowed, and he prayed to the Lord to heal him, and his legs straightened out. When little sister Mindy arrived, the brothers went from protector to incessant teasers, just ask them about Golden Bear. Rich loved baseball, dogs, music, fast cars, and getting into mischief with his brother. He moved to Red Bluff to live with his Aunt & Uncle during high school as we attempted to keep him out of mischief. I believe the term "lead foot" was often used in describing him in his youth. He went on to work in a garage and went to EMT school where he learned how to trouble shoot and handle emergencies.
Richard and his family moved from Southern California to Red Bluff between 1983-86 when he was 17. His Dad started a new business called Computer Logistics in 1986 and by 1988 Rich joined the company and became proficient in the fledging computer "Networking" business about the same time he married his childhood sweetheart, Cathy. The business thrived as Rich became successful in both sales and technology. Rich & Cathy went on to have Kevin and Joseph and went through the extreme ups and downs of married life in a way that only they could understand. Never doubt that Rich and Cathy loved each other for better and for worse to the very end. In 2002 Jack and Penny turned the business over to Rich and Mindy and left to become missionaries overseas to Israel and Spain.
The business continued to grow serving local businesses and law enforcement. In 2016 when Rich suffered a major coronary episode that required special medications and rest that put him on disability. He was limited to 4 hours a day working, and to avoid the pressure that comes with owning your own business. As Rich explored retirement on disability his love for his children and his wife grew and he added to his household Sienna who he loved like a daughter, and Rhiannon who is his daughter in love and Joey's girl. In fact, I heard something about Marvin the Martian Tattoos? Rich's love for people, dogs, and cars continued, as he finished rebuilding the mustang with his son Joey. He picked up the guitar and the harmonica. He was the ultimate peace maker and protector and helped bring his big brother back home just a few months back. His dream was to buy an Air Stream and travel across the country.
We know that Rich believed in Jesus Christ. Four days before he left us he wrote "… I can tell you quite confidently that when all the accounting is done... I came up short. In life. But there is hope in Christ! Be grateful in suffering???? Yes indeedy! Remember in the big picture God's picture this is a Wink of the eye."
Richard Wade Moulton, 52, of Red Bluff, died a tragic death on January 28, 2019. His parents, Jack and Penny Moulton, of Redding, along with family, friends and business associates were stunned and shocked by the events which were so uncharacteristic of this man we all knew and loved.
Richard is survived by many loving family members in addition to his parents;
Cathy Moulton – wife and love of his life
Kevin and Joseph Moulton – beloved sons
Sienna Cowans – the daughter he always wanted
Rhiannon Clinton – the daughter in love he always wanted
Nathan Moulton – big brother
Mindy Stephens – little sister and her husband John and their children,Taylor, Alex and Abby
Uncle Tom and Aunt Ginger – surrogate parents
With cousins Robin, Kim, Tommy and Mike – cousins as close as siblings, with their spouses and some 30+ kids and grandkids
Uncle Larry and Aunt Donna – his inspiration
with cousins Patrick, Lindsay, Aimee, and Josh – plus 3 grandkids
And too many friends that are family to list.
Thank you for your love for and prayers for all of us.
A Memorial Tree was planted for Richard
We are deeply sorry for your loss ~ the staff at Funeral Home
Share Your Memory of
Richard
Ramsey Funeral Home

1175 Robinson St.
Oroville, CA
95965
Tel (530) 534-3877
Fax (530) 534-6238
FD-1578

Oroville Funeral Home

1454 Montgomery St.
Oroville, CA
95965
Tel (530) 533-0323
Fax (530) 533-0822
FD-464

Gridley-Block Funeral Chapel
679 Ohio St.
Gridley, CA
95948
Tel (530) 846-2138
Fax (530) 846-2897
​FD-867

About Us
At Ramsey Funeral Homes, our focus is to help the living successfully navigate the Acute Loss Period, the crucial time between the event of death and the onset of grief.

---