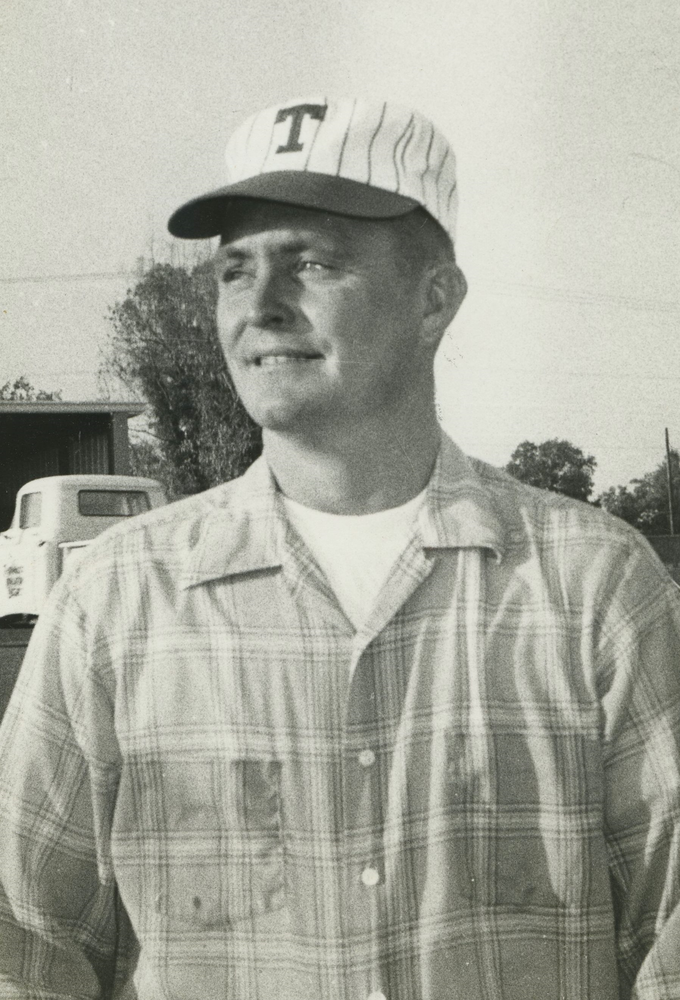 In Memory of
Edgar Cadwell Thompson
1935 - 2018
Obituary of Edgar Thompson
His Legacy… Edgar Cadwell Thompson was born May 31, 1935 to Ralph Price and Geraldine Margaret Thompson. Edgar grew to be an amazing man. He graduated from Yuba City High in 1954, even through his physical disability Ed was a star athlete. He played basketball and softball all throughout his high school years and most of his adulthood. Ed moved to Oroville in the late 50's, he played softball for much of his adulthood for Olive Lounge. Ed (Fireballer) is still remembered as one of the greatest pitchers there was in this town. Ed was a certified Entomologist and was engaged in Mediterranean fruit fly survey work. He then became Supervisor for Thermalito Water District for 36 years, up to his passing he remained on the board of directors. Ed passed away very peacefully in the early morning of March 4, 2018 in Oroville, California. Ed was dearly loved and will be greatly missed; his charming smile and kind words will be forever be held in many people's hearts.
His Family… Ed is survived by his cousins, Stuart Thompson, Robert Thompson, Pamela Jensen, Debra Palmer, Coleen Beaman, Claudia Cadwell, and Larry Cadwell. In addition to his cousins, he is survived by his friends and adopted family, Bill Sherwood, Bert Zwarg, Ted and Darlene Lacey, Susan Latulippe, Katlyn Sheets, Olivia Sheets and Jennifer Smith, and many other lives he touched.
His Farewell Service… Ed's Celebration of Life will be held on Sunday, March 18, 2018 at 2:00 PM at Clean Slate Community Church, 1223 Palermo Road, Oroville, California. Ed's final resting place will be with his beloved Elaine at Strawberry Valley Cemetery. In lieu of flowers please make donations to the American Lung Society. Arrangements are entrusted to Ramsey Funeral Home 530-534-3877.
Ramsey Funeral Home

1175 Robinson St.
Oroville, CA
95965
Tel (530) 534-3877
Fax (530) 534-6238
FD-1578

Oroville Funeral Home

1454 Montgomery St.
Oroville, CA
95965
Tel (530) 533-0323
Fax (530) 533-0822
FD-464

Gridley-Block Funeral Chapel
679 Ohio St.
Gridley, CA
95948
Tel (530) 846-2138
Fax (530) 846-2897
​FD-867

About Us
At Ramsey Funeral Homes, our focus is to help the living successfully navigate the Acute Loss Period, the crucial time between the event of death and the onset of grief.

---