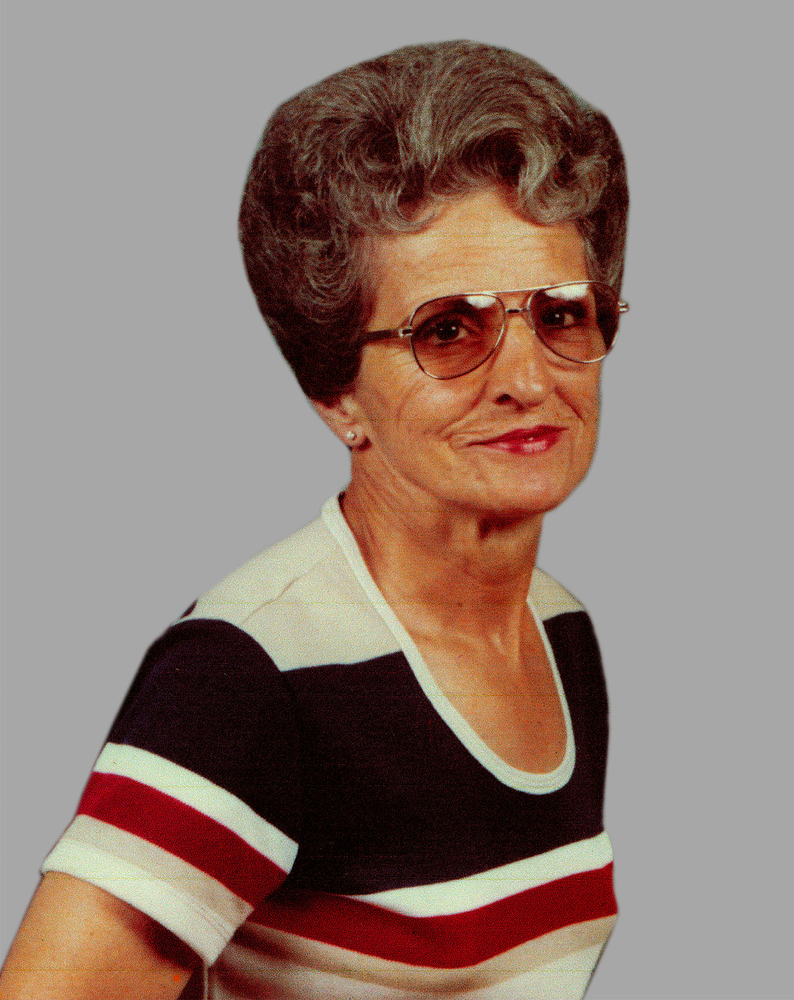 In Memory of
Elvera E Kaelin
1917 - 2018
Obituary of Elvera Kaelin
Her Legacy… On February 16, 2018 Jesus took the hands of our Mom and said "come home with me". Our Dad was waiting for Mom at heaven's gate and Mom and Dad danced to the Tennessee Waltz. They loved to dance and they loved each other so much. Mom was born September 14, 1917 in Johnsville, California to Dave and Rosie Jovich. Mom had her 100th birthday last year. She was the most wonderful and loving Mom ever. She always cared for Dad, Nadine & Lurline. She was always there for us. Elvera was a nurse's aide and worked at Butte County Hospital for a while. She loved all of her patients. She will be remembered by family and friends as a very loving Mom, Grandmother and friend. She had a special friend she called Sandy, her 3rd daughter. Sandy was so good to Mom, loved her and always helped her.
Her Family…She is survived by her two daughters Nadine (Don) Pasquetti & Lurline (Ken) Medford. Mom dearly loved her 2 son-in-law's along with her 5 Grandchildren and numerous great-great grandchildren. She was preceded in death by her parents, sisters, brothers, 1 grandson & 1 granddaughter. Although we are deeply saddened for her departure, we are consoled to know she is with the Lord and with Daddy and all of her loved ones. Mom – we love you so much and will miss you.
Her Farewell Service… Her Graveside Service will be held on Monday, Feb 26, 2018, 11:00 am at Oroville Cemetery on Feather River Blvd. Oroville, California.
Her family would like to express a very special Thanks to all of the staff at Shadowbrook Health Care for the loving and compassionate care given to Mom. You are the Best – Thank you again.
Arrangements are entrusted to Oroville Funeral Home (530) 533-0323
Ramsey Funeral Home

1175 Robinson St.
Oroville, CA
95965
Tel (530) 534-3877
Fax (530) 534-6238
FD-1578

Oroville Funeral Home

1454 Montgomery St.
Oroville, CA
95965
Tel (530) 533-0323
Fax (530) 533-0822
FD-464

Gridley-Block Funeral Chapel
679 Ohio St.
Gridley, CA
95948
Tel (530) 846-2138
Fax (530) 846-2897
​FD-867

About Us
At Ramsey Funeral Homes, our focus is to help the living successfully navigate the Acute Loss Period, the crucial time between the event of death and the onset of grief.

---