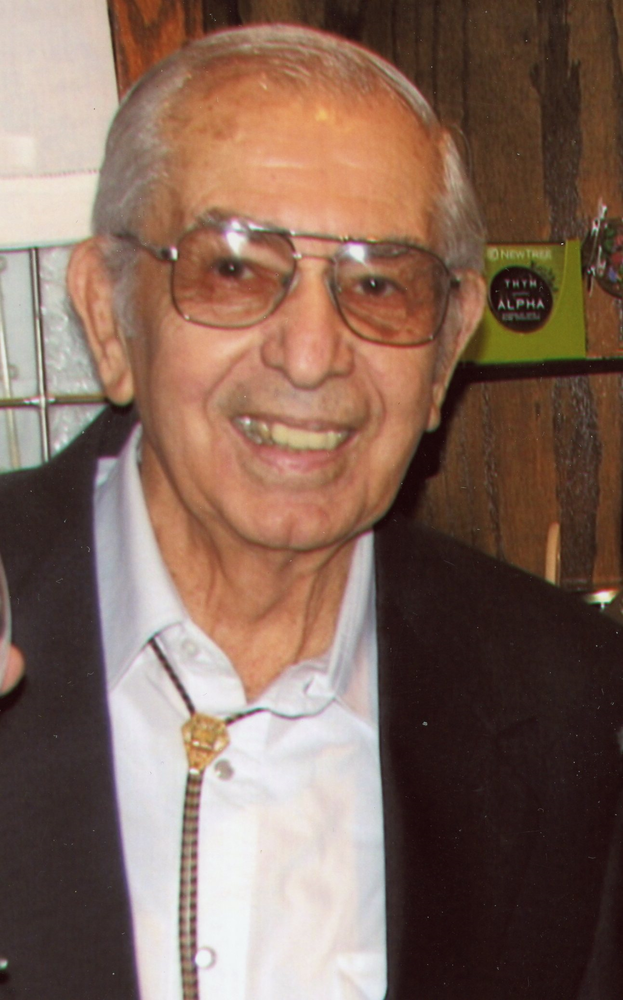 In Memory of
Gilbert Johnasen
1926 - 2018
Obituary of Gilbert Johnasen
His Legacy… After 91 long and full years, Gilbert Johnasen passed away on February 19, 2018. He danced his way from his home state of Hawaii to California where he was an active member of his community. He loved to dance and spend time with his family. He was active up until just a few days before his passing. A pious man, Gilbert enjoyed spending time with his family and attended church every Sunday (when he wasn't traveling and experiencing life). Gilbert lived through many historic events. So, with him we not only lose Gilbert, but also a little piece of history. He was just about to leave to go fishing on the Big Island during the attack on Pearl Harbor. He also was alive during four terms of FDR's presidency, the passage of the New Deal, D-Day, Hitler's rise and fall of power, the dropping of the atomic bomb, and the Hindenburg airship crash. And, all of this before he was just thirty years of age. His first job was hoeing sugar cane on the big island. He spent 40 years as a mechanic where he retired and spent decades doing his final job: full-time life-enthusiast.
His Family… Gilbert is survived by his 7 children, Gib, Joanne, Ralph, Joyce, Tim, June, and Bill, 14 grandchildren, 13 great grandchildren, and 6 great-great grandchildren! He is also survived by his wife Betty Ann Fields-Johnasen, 2 stepsons, 3 son in-laws and 1 daughter in-law. He is preceded in death by his first wife of 49 years Rose Marie DeCambra Johnasen, Great grandson David Chavez, and stepson Tim Fields.
His Farewell Service…A Viewing will be held at Oroville Funeral Home on Monday February 26, 2018 from 5 – 8:00 pm with a Rosary at 7:00 pm. A Mass will be held on Tues. February 27, 2018 at 11:00 am at St. Thomas Catholic Church in Oroville. Burial will follow at Memorial Park Cemetery in Oroville California.
In Lieu of Flowers please contribute in Gilberts name to Feather River Hospice.
Arrangements are entrusted to Oroville Funeral Home 533-0323.
(Do not delete this line. It does not print. Text that is to appear on web must be entered after this line)«
Ramsey Funeral Home

1175 Robinson St.
Oroville, CA
95965
Tel (530) 534-3877
Fax (530) 534-6238
FD-1578

Oroville Funeral Home

1454 Montgomery St.
Oroville, CA
95965
Tel (530) 533-0323
Fax (530) 533-0822
FD-464

Gridley-Block Funeral Chapel
679 Ohio St.
Gridley, CA
95948
Tel (530) 846-2138
Fax (530) 846-2897
​FD-867

About Us
At Ramsey Funeral Homes, our focus is to help the living successfully navigate the Acute Loss Period, the crucial time between the event of death and the onset of grief.

---