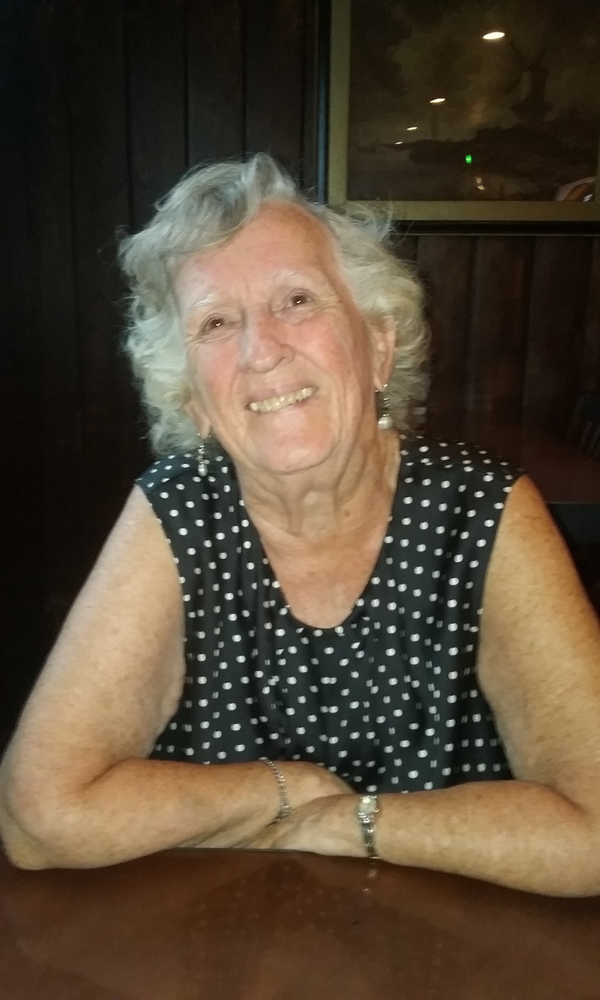 In Memory of
Verna Mae Alwan
1937 - 2018
Obituary of Verna Alwan
Verna Mae Brown Alwan, 80, passed away on January 5, 2018 in Sacramento, California. She was born in San Diego, California on June 18, 1937 to Vernon and Salina Reynolds. Verna Mae lived 80 years of adventure. She had the biggest heart, volunteering for many groups and touching so many lives. Including, directing the Widows and Widowers group for Ramsey Funeral Homes in Oroville for many many years. Verna Mae will be greatly missed by all those who knew her.
She was preceded in death by her parents, her daughter Karen Hall and her husband. Verna is survived by daughter Sharon Pickard, Sisters Loma Fix and Marie Moody and her brother James Brown and 3 grandchildren.
In true Verna Mae style we will be celebrating her life with a gathering of friends and family for a potluck party on January 27, 2018 at 2:00 PM at the VFW Hall on Montgomery Street in Oroville. If you are able please bring a potluck dish if you plan on attending her celebration.
Arrangements have been entrusted to Oroville Funeral Home 530-533-0323
Ramsey Funeral Home

1175 Robinson St.
Oroville, CA
95965
Tel (530) 534-3877
Fax (530) 534-6238
FD-1578

Oroville Funeral Home

1454 Montgomery St.
Oroville, CA
95965
Tel (530) 533-0323
Fax (530) 533-0822
FD-464

Gridley-Block Funeral Chapel
679 Ohio St.
Gridley, CA
95948
Tel (530) 846-2138
Fax (530) 846-2897
​FD-867

About Us
At Ramsey Funeral Homes, our focus is to help the living successfully navigate the Acute Loss Period, the crucial time between the event of death and the onset of grief.

---