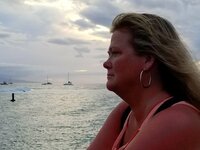 Sherri Ann Simpson
Her Legacy: Sherri was a lifelong resident of Oroville, CA. Sherri Ann Simpson passed away on December 26th, 2022, in Mission Viejo, CA. Sherri was born May 19, 1970, to Allen and Shirley Simpson. Sherri's love for people shined through with her grace, patience, friendship, and big hugs. Sherri was a beloved daughter, sister, aunt, and dear friend to many. Sherri was one of the hardest working people ever; her natural gift was her love for people and working with the public. Sherri was a passionate fan of the Dallas Cowboys, SF Giants, her fur babies, and she loved the lake, sun and pool days with the girls.
Her family: Sherri leaves behind her mother- Shirley Simpson, sister-Terri Simpson Gunderson, nephew-Zac Padilla, many cousins, aunts and uncles and many lifelong friends. Sherri is preceded in death by her father-Allen "JR" Simpson and her brother Timothy Simpson.
Her Farewell Service: Her service will be February 11th, 2023, at 1pm, held at Southside Community Center, 2959 Lower Wyandotte Rd, Oroville, CA, with reception to follow. Arrangements are entrusted to Ramsey Funeral Home 530-534-3877. In lieu of flowers, donations can be made to Paws of Oroville Clinic.