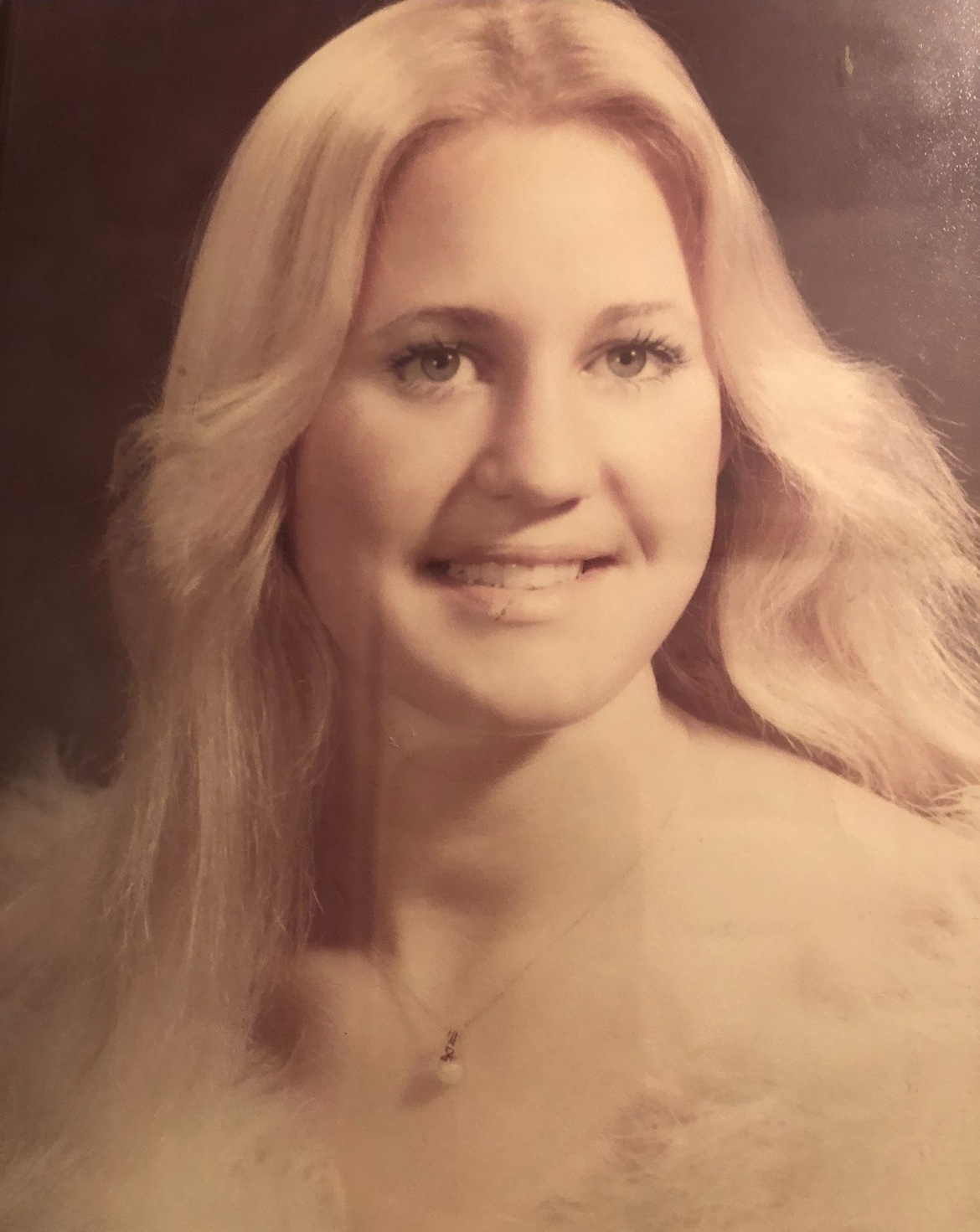 Sandra Lynn "Sam" Kilian
Sandra Lynn Ethington Kilian passed away peacefully in her home on October 22, 2022. She had just celebrated her 64th birthday on October 11th. "Sam" grew up in Gridley, California and graduated from GHS, class of 1976. Cheerleading was her favorite GHS extracurricular activity. She loved her friends in high school and rekindled those friendships over the years.
She worked at the Gridley Bank of America for many years and was most recently employed at Acosta Labor Services in Yuba City.
She married Michael Kilian on March 25, 1988, in the Oakland California Temple of the Church of Jesus Christ of Latter-day Saints.
Her most cherished roles in life were "sister," "mother" and "grandmother." She treasured her family and would do anything for them. There was nothing more important to her than making family memories. She loved Disneyland, gardening, and Halloween. Ask her grandchildren about the infamous annual Halloween carnivals in her backyard, numerous trips to Disneyland, dressing up like the "Cat in the Hat" for reading time in school classrooms, and singing lullabies.
She was a breast cancer survivor and a champion for friends and others struggling with the disease. In 2010 and 2011 Sam and her sisters organized the "Tickled Pink" walks in Gridley to raise funds for a new imaging machine.
We have lost a loyal, funny, compassionate, and selfless daughter of God. Sam loved her Savior and embraced the knowledge of eternal families.
She is preceded in death by Lester Ethington (father), Verda Walton Jensen (mother), Sheila Ethington (step-mother) and Mark Jensen (brother).
She is survived by Norm Jensen (father), Mike Kilian (husband), Elizabeth Graning (daughter), Chris, Robert, Steve, and Jon (sons), Rich, Reg, Steve, Brent, Todd, Layne, Darien (brothers), Tamie, Michele, Jayne, Kristy, Leslie (sisters), 11 grandchildren, and 2 great-grandchildren.
Funeral services will be held on Tuesday, November 1, 2022, 1:00 pm, the Church of Jesus Christ of Latter-day Saints, 400 Spruce St., Gridley.
Interment following at the Gridley Biggs Cemetery, 2023 Highway 99, Gridley.
Arrangements entrusted to Gridley-Block Funeral Chapel.