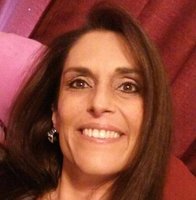 Cara Laine Casaulong
Cara Laine Casaulong, 48, of Biggs, CA, was called home on August 22, 2019. She was born on November 29, 1970, in Gridley to Pete and Phyllis Casaulong.
Cara lived most of her life in Biggs, and attended Biggs Elementary and Biggs High School.
Cara is survived by her children, sons, Luke and Cole McClean, a daughter, Dillan Burton, and her brothers, Les Casaulong (Tina), and Corey Casaulong (Melody), as well as an uncle, nieces, a nephew and cousins. She also leaves behind her longtime companion, Ronnie Reeves.
She was preceded in death by her parents, Pete and Phyllis Casaulong, of Biggs, CA.
A celebration of life will be held on September 19, 2019, at 11:00 a.m. at the First United Methodist Church in Biggs.
Arrangements entrusted to Gridley-Block Funeral Chapel, 530-846-2138.