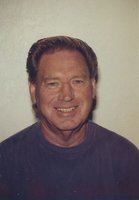 Ross Edwin Griffin
His Legacy… Ross Edwin Griffin, age 79 passed away on August 5, 2019 in Oroville, California. Ed was born on June 5, 1940 in McAlester, Oklahoma to Mary Easter Abercrombie and Hozie Griffin. In 1957 Ed enlisted in the U.S. Army serving in Korea protecting the DMZ line. Following his tour he came home and started his family with his first wife Carol Griffin and their 3 children. During this time he started and ran his successful termite business in the Bay Area. In 1978 he moved his family to Oroville, California. In 1996 he married his wife Mary Griffin adding 4 children to the family. Together they helped raise over 100 foster children in their home. Ed was a loving husband, father, grandfather, great grandfather, cherished brother, uncle and friend.
His Family… Ed is survived by his wife, Mary Griffin, his children, David Griffin, Debbie Pruitt, Charlotte Griffin, Jennifer Buckingham, Tanya Scott, Anthony Owen, and Daniel Owen as well as 16 grandchildren and 8 great grandchildren. He is also survived by his sisters, Wanda Stewart and Cleo Campbell and his brother Gene Griffin.
His Farewell Service… His Memorial Service will be held on Monday, August 12, 2019 at 10:00 AM at Memorial Park Cemetery, 5646 Lincoln Blvd. Oroville, California. A Celebration of Life will follow at The Eagles Hall, 2010 Montgomery St. Oroville. Arrangements are entrusted to Ramsey Funeral Home 530-534-3877.