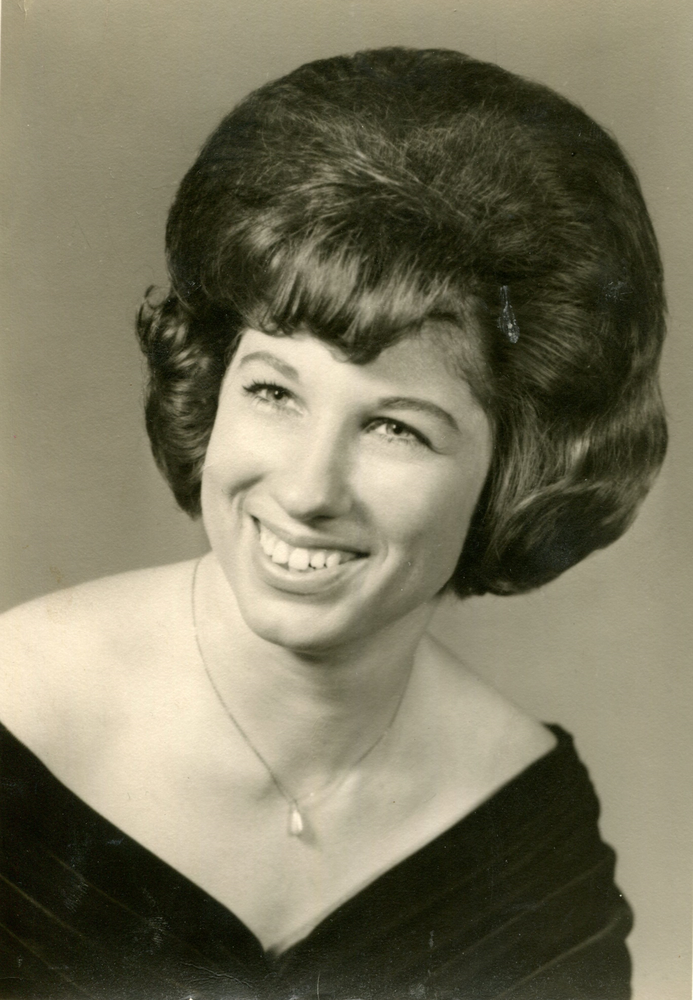 In Memory of
Patricia Ann Harrison
1947 - 2017
Obituary of Patricia Harrison
Pat Harrison has finally crossed the finish line and is now standing before her beloved Jesus, free of all of the burdens of this life. All of her questions are now answered. Her love rewarded, her faith complete, and her hopes fulfilled. Pat was a great example of someone living a life focused on eternity. Anyone who knew her knows that her treasures were not here on this earth. She never lived a day of her almost 70 years focused on herself, she gave everything she had to others. Pat was a devout Christian with Pentecostal roots. She lived her life to please God, she loved children, especially her own. Pat worked as an instructional aide at Biggs elementary school for 28 years and it gave her great joy to be a part of so many children's lives.
Pat was born August 26, 1947 as the seventh child and only daughter to Earl and Vivian Callaway in Yuba City, California. She was her mothers little helper and they were very close. Pat grew up idolizing her older brothers whom she loved and respected greatly. Pat attended several area grammar schools and attended Biggs high school. In 1967 she married Jim Harrison. Their marriage lasted 22 years but she never considered another man and remained faithful to her marriage vows for over 50 years. She gave birth to and tirelessly raised three children: Brian, Cherie and Vickie. She gave all she had to her children. Their well being and understanding of family and faith in God was her true purpose in this life. While many slept she burned the midnight oil praying for and worrying over her children, her husband and her friends. Pat was known and loved by many but her friendship with Janet Smith of Biggs was unparalleled.
Pat was preceded in death by both of her parents Earl and Vivian and two of her brothers: Dick and Dan Callaway.
She is survived by four brothers: Don, Bob, Bill and Tom. Being the youngest she looked up to her sister-in-laws: Elaine, Loretta, Carolyn, Grace, Janelle, Judy, Gillie and Barbara. She is also survived by her three children: Brian, Cherie and Vickie and their spouses Jeniffer, D.K. and Rob. She has nine grand children: Bethany, Halie, Trevor, Whitney, David, Julia, Emily, Logan, and Riley. Pat also had one great-grandchild Gadsden.
A Visitation will be tonight, May 24, between 5 and 8 p.m. at the Gridley-Block Funeral Chapel. The service will be held at Christian Life Assembly of God church on Humble Avenue, Thursday, May 25 at 10 a.m. and will be officiated by Pastor Dwayn Speers. There will be a graveside service and then a Celebration of Life back at the Christian Life Church, all who knew her are welcome to join.
The family suggest that in lieu of flowers that donations be made to the Biggs/Richvale Little League for their upcoming tree planting project, so that those trees can be planted in her honor so that Pat can continue to watch over the children of the Biggs Community for years to come. Send donations to P.O. 767 Biggs, California 95917 and add a notation specifying "trees" or "Pat Harrison project".
Ramsey Funeral Home

1175 Robinson St.
Oroville, CA
95965
Tel (530) 534-3877
Fax (530) 534-6238
FD-1578

Oroville Funeral Home

1454 Montgomery St.
Oroville, CA
95965
Tel (530) 533-0323
Fax (530) 533-0822
FD-464

Gridley-Block Funeral Chapel
679 Ohio St.
Gridley, CA
95948
Tel (530) 846-2138
Fax (530) 846-2897
​FD-867

About Us
At Ramsey Funeral Homes, our focus is to help the living successfully navigate the Acute Loss Period, the crucial time between the event of death and the onset of grief.

---